We are proud to announce that Kahoot! Numbers by DragonBox, one of the award-winning Kahoot! learning apps for families, has been chosen for Parents' "Best Learning Apps for Kids" list for the second year in a row. Parents is a leading publication for parents and families, providing trusted advice on raising kids of all ages. 
Highlighting the app's engaging visuals and playful challenges that bring math concepts to life, Parents has named Kahoot! Numbers by DragonBox as the "Best Math" app for kids. Apps were selected for this list by education and technology experts and supported by feedback from junior testers, ensuring that the recommended apps provide high-quality educational experiences that are both backed by learning science and kid-approved.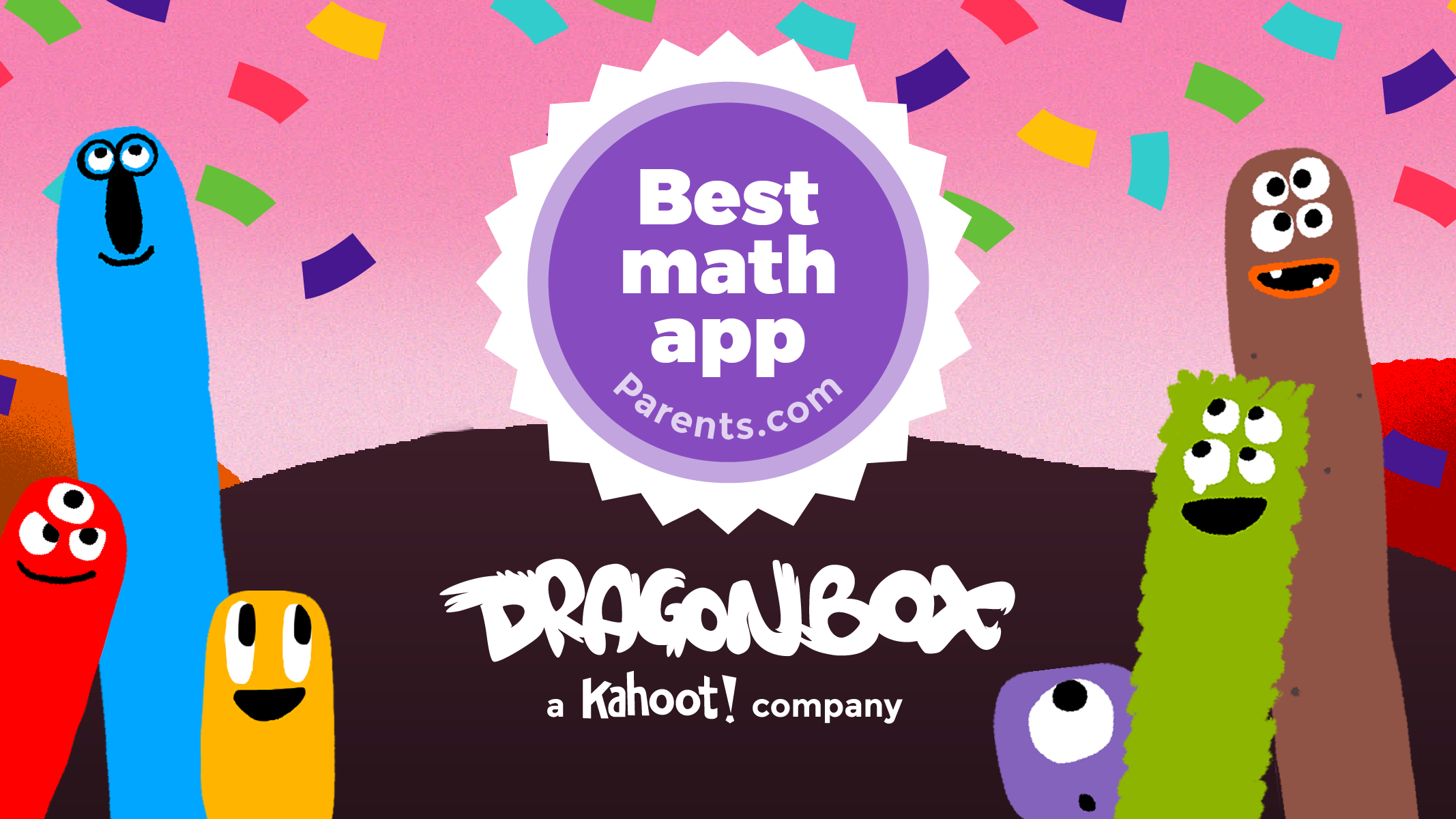 While many people believe math to be a daunting subject, the team at DragonBox, a Kahoot! company, know that through engaging visuals and play, kids can build a solid math foundation without even realizing they're learning! This is the approach behind the Kahoot! Numbers by Dragonbox app, which makes developing strong number sense fun and exciting for young learners ages 4 – 8.
By exploring the different activities in this app, such as the "Puzzles" or the "Run" (where kids direct the Nooms down the path using quick mental calculations), kids are introduced to numbers and learn how they relate to each other. Playful challenges keep young learners' attention, while captivating visuals make math concepts so intuitive that kids can learn independently at home, in the classroom or on the go.
Play this kahoot to meet the Nooms, your child's friendly guides to learning key math skills:

Learn how numbers work and build strong number sense with the Nooms!
Kahoot! Numbers by DragonBox is available to download now on iOS and Android, with a 7-day free trial. Families can access all of the Kahoot! math apps by DragonBox, as well as other educational apps, with a Kahoot!+ Family or Premier subscription. Educators, schools and school districts can also bring these unique and engaging learning experiences to students in the classroom or at home with Kahoot! Premium+ and EDU.
Learn more about Kahoot! Numbers by DragonBox and discover how you can make learning math awesome!
About Kahoot!
Kahoot! is on a mission to make learning awesome! We want to empower everyone, including children, students, and employees to unlock their full learning potential. Our learning platform makes it easy for any individual or corporation to create, share, and host learning sessions that drive compelling engagement. Launched in 2013, Kahoot!'s vision is to build the leading learning platform in the world. In the last 12 months, 300 million sessions have been hosted on the Kahoot! platform by 30 million active accounts, with 1.9 billion participants (non-unique) in more than 200 countries and regions. The Kahoot! Group also includes Clever, the leading US K-12 EdTech learning platform, together with the learning apps DragonBox, Poio, Drops, Actimo, Motimate, and Whiteboard.fi. The Kahoot! Group is headquartered in Oslo, Norway with offices in the US, the UK, France, Finland, Estonia, Denmark and Spain. Kahoot! is listed on the Oslo Stock Exchange under the ticker KAHOT. Let's play!