Oslo, Norway (September 27, 2021): Today, Kahoot!, the global learning platform company, and Star Wars are announcing a new partnership to offer collections of ready-to-play kahoots on Kahoot! Academy, featuring fan-favorite characters and droids from the Star Wars franchise such as Yoda, Luke Skywalker, Princess Leia, C-3PO, BB-8 and Chewbacca.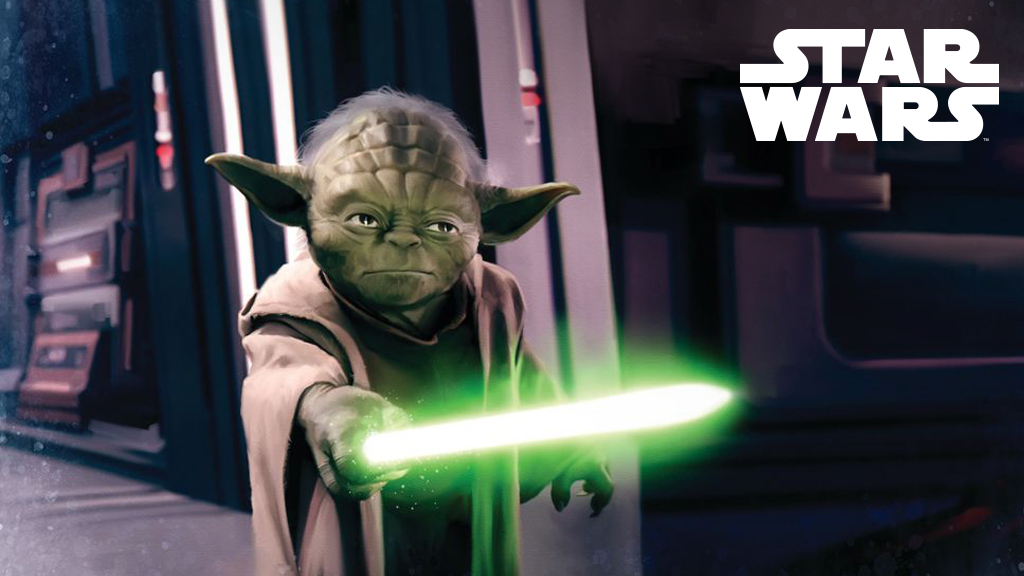 With this partnership, Kahoot! Academy is offering an innovative way to engage in learning for its millions of users worldwide. Kahoot! users and Star Wars fans will be able to enhance their learning experience, making it more immersive, interactive and engaging with beloved characters, iconic scenes and moments from the Star Wars film saga.
The collections of learning games – which will number some few hundred over the partnership's lifetime – will be available for free for all Kahoot! users and Star Wars fans and will include engaging content designed for teachers and students in school and higher education as well as work environments. 
The first collection of Star Wars games is focused on the learning of science, technology, engineering and mathematics, also known as STEM. 
    Kahoot! users and Star Wars fans can play one of the first STEM games here.
The forthcoming collections of ready-to-play games will support the development of a wide range of 21st century skills, such as leadership, cyber security, and social-emotional learning, as well as math, language learning and many other topics. The learning games will be available in all the languages Kahoot! supports, including English, Spanish, Brazilian Portuguese, German, French, Italian, Norwegian, Japanese, Dutch, Turkish and Polish.
Check out the official Star Wars Kahoot! Academy Premium partner profile. 
"We are very excited to announce this new partnership with Star Wars, and we are proud to become the first learning platform in the world able to offer official Star Wars content for free to educators and learners worldwide," said Eilert Hanoa, CEO at Kahoot!. "The new collection of Star Wars learning games will awaken a sense of engagement among Kahoot! users Star Wars fans. We want to unleash the potential within all learners just like Jedi masters do."
"We are delighted to join forces with Star Wars and we are happy to bring the Star Wars universe into our learning platform used by millions of people everyday," said Craig Narveson, Director of Strategic Partnerships at Kahoot!. "Jedi use the Force for knowledge, so we hope millions of Kahoot! users and Star Wars fans use these learning games to reinforce their knowledge about multiple topics in their everyday lives." 
The first collection of learning games is already available to play now on Kahoot! Academy, a knowledge platform and online community for educators, learners and content publishers. This collection includes topics related to science, technology, engineering and more. 
Over the next months and years, Kahoot! and Star Wars will deliver more collections of kahoots, where users can expect to build their skills sets and grow from Padawans to Masters with their favorite characters and droids, including Rey, Princess Leia, Luke Skywalker, Darth Vader, Master Yoda, C-3PO, BB-8 and R2-D2. 
This is the first official partnership between Kahoot! and Star Wars, and an exciting continuation of our strong partnership with Disney. Kahoot!'s relationship with Disney began in 2017 when Kahoot! was selected to be part of the renowned Disney Accelerator program. Last October, Disney began launching learning games on their official Kahoot! Academy Premium partner page, which has already engaged more than 30 million players worldwide. Kahoot! has also collaborated with Disney's Marvel Entertainment and National Geographic to create popular collections of science content. In June, Kahoot! announced it was joining the experiential learning program Disney Imagination Campus to bring the Kahoot! learning experience to  Disney Parks. Disney is also an investor in Kahoot! through its holding company Accelerator Investments LLC.
About Kahoot!
Kahoot! is on a mission to make learning awesome! We want to empower everyone, including children, students, and employees to unlock their full learning potential. Our learning platform makes it easy for any individual or corporation to create, share, and play learning games that drive compelling engagement. Launched in 2013, Kahoot!'s vision is to build the leading learning platform in the world. In the last 12 months, 300 million games have been played on the Kahoot! platform with 1.9 billion participating players in more than 200 countries. The Kahoot! family also includes the leading US K-12 EdTech learning platform Clever, award-winning DragonBox math learning apps, the Poio learn to read app, the Drops language learning apps, the Actimo and Motimate employee engagement and corporate platforms and Whiteboard.fi, the online whiteboard tool for all educators, teachers and classrooms. The Kahoot! Group is headquartered in Oslo, Norway with offices in the US, the UK, France, Finland, Estonia, Denmark and Spain. Kahoot! is currently listed on the Oslo Stock Exchange under the ticker KAHOT. Let's play!