Oslo, Norway (November 9, 2023): Kahoot!, the global learning and engagement platform company, today announced that over 10 billion non-unique participants in 200 countries and regions have played Kahoot! since the launch of the platform 10 years ago. 
"The last 10 years have been an incredible journey for Kahoot!, and we're thrilled to announce this magic milestone. With the mission to make learning awesome for all, we believe our commitment to continuously innovating and adding value to our offerings has been key to our success. As the need for engaging learning, across home, school, and work, continues to grow, I am truly excited about all the opportunities ahead for our users, our ecosystem of partners, and for the talented team across the Kahoot! Group. This is just the beginning!", said Eilert Hanoa, CEO of Kahoot! Group. 
Today, Kahoot! has grown from a popular quiz tool to a global ecosystem for learning and engagement. Kahoot! is powering learning and engagement for over 8 million educators and thousands of schools, school districts, and universities worldwide, millions of students, families, and lifelong learners, as well as hundreds of thousands of businesses – including in 97% of the Fortune 500.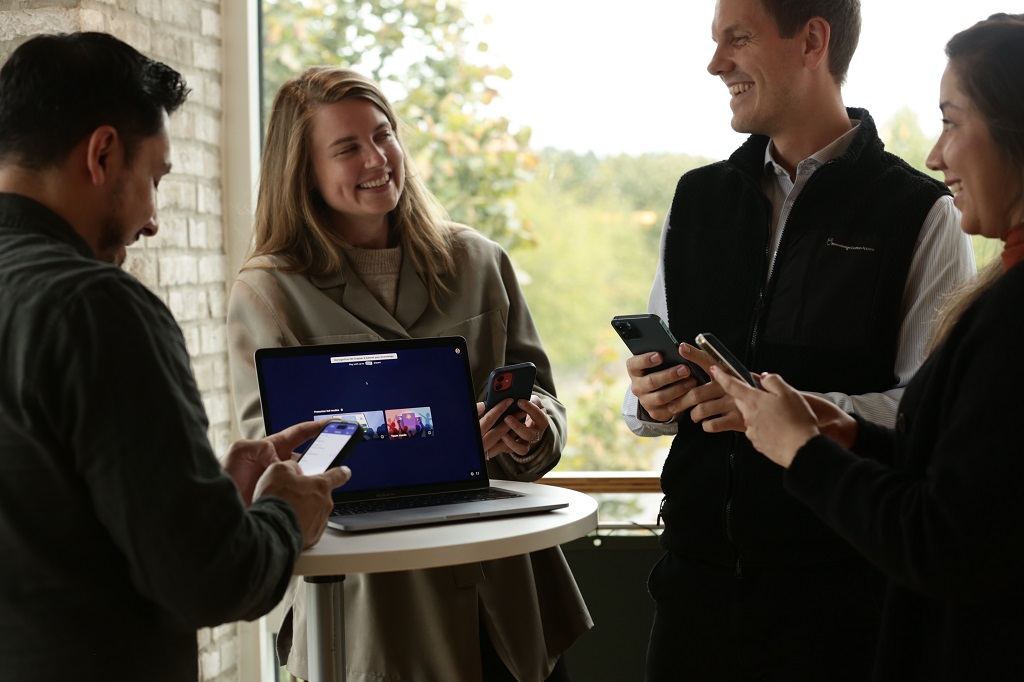 Transforming learning for millions of people worldwide
Over the last 10 years, Kahoot! has launched a vast array of new offerings and features to serve Kahoot!'s millions of global users, including tailored experiences for each user segment, from young children to corporate enterprises and beyond. Kahoot! has elevated learning with offerings such as new game modes, now played by over 70 million users, and an AI-enhanced Kahoot! question generator to create engaging learning content in seconds. Kahoot! Academy, a global community and knowledge platform, now hosts over 9,000 verified creators and over 60 premium publisher partners, including Disney, Marvel, NASA, Minecraft, and the World Health Organization. Kahoot! also recently launched Kahoot! Marketplace, where educators, brands, and other content creators can monetize their learning content by selling it directly on Kahoot!, joining the fast-growing global creator economy.
An exciting slate of innovations on the horizon
Now, Kahoot! users can look forward to a strong pipeline of innovations for the coming months and years, with features, initiatives, and offerings designed to create even more impactful learning and engagement experiences. These innovations will center around Kahoot!'s longer term strategic priorities, including evolving the Kahoot! platform for even more engaging learning in any context, expanding Kahoot!'s offerings for businesses, developing Clever's premium offerings, and leveraging a unique ecosystem of partners, content creators, and users. 
Kahoot! will also continue working to make learning more inclusive. Already available in 18 languages, Kahoot! will add new language support to increase the platform's accessibility for users globally and expand and deepen Kahoot!'s presence in new markets.
About Kahoot!
Kahoot! is on a mission to make learning awesome! We want to empower everyone, including children, students, and employees to unlock their full learning potential. Our learning platform makes it easy for any individual or corporation to create, share, and host learning sessions that drive compelling engagement. Launched in 2013, Kahoot!'s vision is to build the leading learning platform in the world. Since launch, Kahoot! has hosted hundreds of millions of learning sessions with 10 billion participants (non-unique) in more than 200 countries and regions. The Kahoot! Group includes Clever, the leading US K-12 EdTech learning platform, together with the learning apps DragonBox, Poio, Drops, Actimo, Motimate, and Whiteboard.fi. The Kahoot! Group is headquartered in Oslo, Norway with offices in the US, the UK, France, Finland, Estonia, Denmark, Spain and Poland. Kahoot! is listed on the Oslo Stock Exchange under the ticker KAHOT. Let's play!