When you create a lot of kahoots for your students, your collection might get a bit cumbersome to navigate. Even more so when you're co-creating and sharing kahoots across your entire school! Worry not, we have some great news for teachers of awesome who'd like to get things organized. Now, you can structure kahoots in folders (for example, by topic, subject, grade or any other criteria) which will make you find the game you need much quicker!
Folders are one of the advanced features that you can unlock by upgrading to Kahoot! for schools. There, you can use our new folder feature both in My Kahoots to organize your personal games and in your team space for collaborating across the school with other teachers.
What is Kahoot! for schools?
It's our new solution that helps teams of teachers collaborate, save time and create even more engaging games together. In our recent survey with 2,000 respondents, 72% of teachers said they share kahoots with their colleagues, and 42% pinpointed that their main motivation for doing that is to help their peers. We believe that making learning awesome gets even better together, and that's why we developed Kahoot! for schools!
Kahoot! for schools includes two plans: Kahoot! Plus and Pro, starting from $1 per teacher/month. With folders, collaboration features and detailed reporting, Kahoot! Plus is the best match for teachers who want to save time and step up formative assessment. Kahoot! Pro, scoring access to millions of images for your kahoots and advanced certification for PD on top of all Plus features, will be right fit for champion game creators (or champions to be!)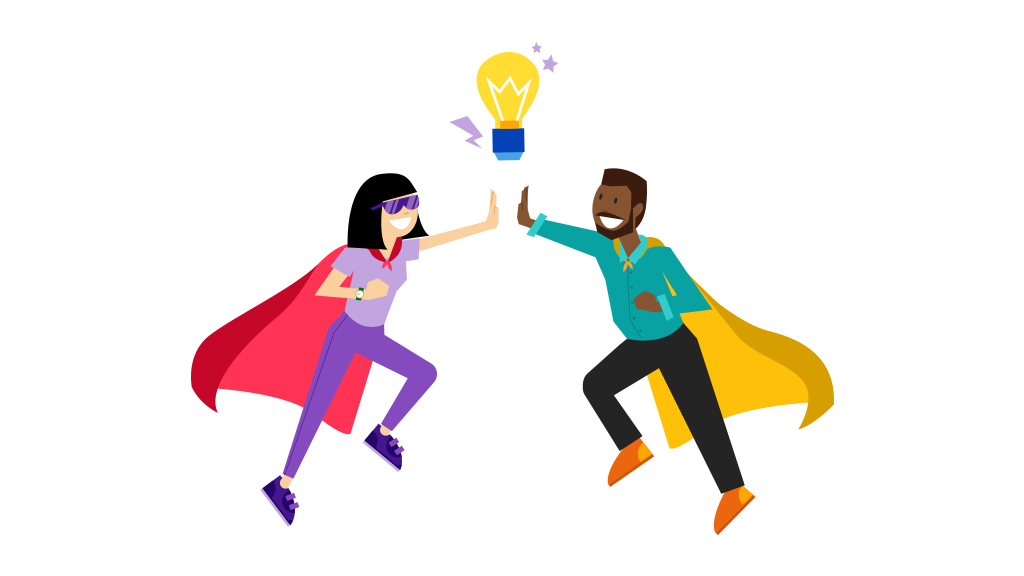 Here are some of the main superpowers you can get with Kahoot! Plus and Pro for schools in addition to folders:
Collaboration
Co-create, edit and share learning games together with other teachers in your school's private team space.
Saving time
Your team space serves as a shared kahoot bank that current and future teachers can access, saving precious time on finding relevant learning games.
Advanced game creation tools (Pro only)
Save time creating high quality kahoots and increase student engagement by using our built-in, searchable image library with millions of images.
Detailed reporting
Track student progress, step up formative assessment and improve learning outcomes with detailed reports that can be shared between educators and admins.
Engage admins
Invite school admins to your team to share kahoots and reports with them.
Customization with school logo
Boost school spirit and student engagement by having your school's logo or mascot in all kahoots.
Support Kahoot!'s mission
When you choose an advanced plan, you support Kahoot! on our mission to make learning awesome around the world.
How to use folders in Kahoot! for schools
To start a folder in My Kahoots or your team space, click Create new. Your list of folders will appear right above your kahoots. Click the three dot dropdown next to the folder's name to Open, Rename, Move, Duplicate, or Delete a folder.
To move a kahoot into a folder, click the three dot dropdown and select Move. To move multiple kahoots, tick the boxes shown in the cover image on the left hand side, and select Move on the bottom navigation bar. If you create a new kahoot from a folder by clicking Create new, the kahoot will automatically be placed in this folder.
When you create folders in your team space, new folders you add there, as well as kahoots included in them, are automatically shared with all members in your team space.
What's next?
Kahoot! for schools is an optional upgrade. This means you can still use Kahoot! for free as a school teacher. It's our commitment to keep the version of product you know and love free forever as part of our mission to make learning awesome. You can upgrade anytime to unlock advanced features, including folders, starting from $1 per teacher/month for K-12 schools and from $5 for higher education. This affordable price is subsidized by thousands of businesses who already pay up to $40 per month for a premium subscription.
Organize all your cool kahoots and make learning awesome together with other teachers – Kahoot! for schools is just a click away, any time you're ready to upgrade!