It is no secret that college is expensive, and it is for that reason that I have been applying for as many scholarships as possible! When I came across the Francis Wayland Parker scholarship, I knew that I wanted to apply because it had a writing supplement. In my essay, I was asked to "identify an innovative teaching and learning practice which exemplifies 'modern education' as Francis Wayland Parker might have seen it," as well as to explain in detail how the chosen learning practice positively impacts my school.
Right away, I knew that I wanted to write about!
Competitive Kahoot! spirit is contagious
I decided to write about Kahoot! and the big difference it made for us at Pelham High School. It's used literally everywhere – and all students love it! For example, we play Kahoot! as a reward for behaving and working hard in any and every class from social studies to English.
My favorite part about Kahoot! is that it provides students with a friendly, yet competitive learning environment. To say we get competitive when playing would be a severe understatement! Often, to add extra motivation, our teachers offer the winners of a kahoot a prize, such as bonus points or candy. At that point high school students become ruthless 🙂 and competition heats up even more.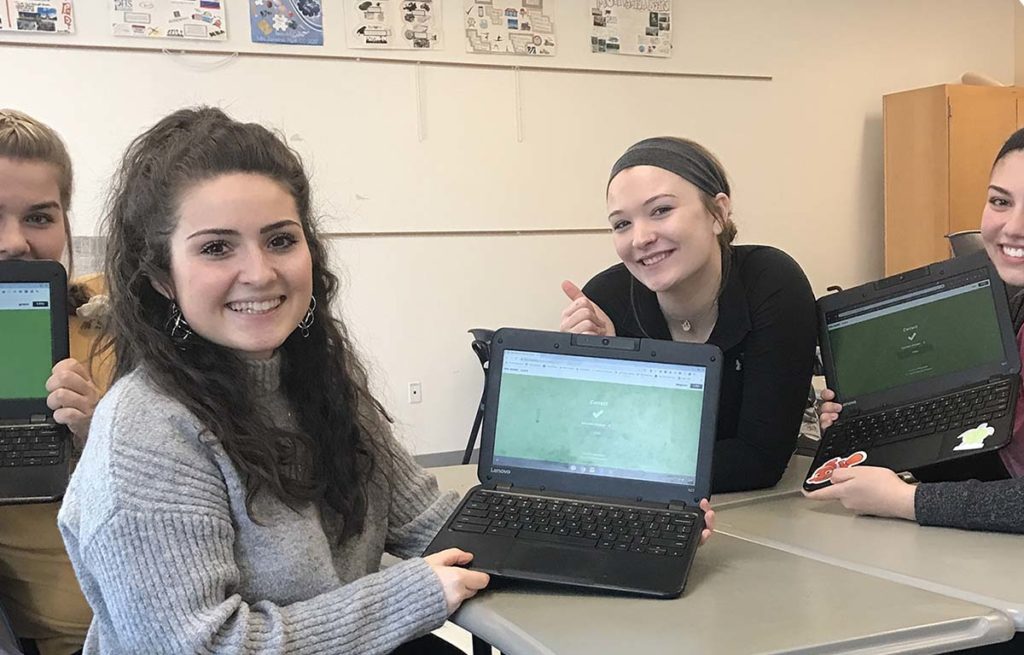 Game-based learning helps students perform better
Playing Kahoot! is a really exciting way to learn! In addition to being fun, interactive and very competitive, it also motivates students to study so that they can perform well when playing. That's why whenever students have a major test, it is extremely common for a teacher to create a Kahoot! game to help us prepare for it – and it really works!