Olav Schewe, learning expert and popular speaker, worked with us as a pedagogy advisor whilst we were developing our new smart practice feature. Initially an average student, Olav became high school valedictorian and graduated top of his class at the University of Oxford. He described the techniques that helped him achieve that in his book Super Student: How to Save Time, Learn More Effectively and Get Better Grades, now translated into 16 languages. In a series of articles on our blog, Olav looks into the science of spacing and testing that our smart practice is based on, and discusses how Kahoot!, combined with these learning methods, can help students retain more knowledge.
---
Remembering what we've learned in classroom beyond it, is one of the core goals of learning. Our memory not only helps us retain knowledge, but also retrieve it in the future so we can apply it to practical problems.
However, many common learning techniques, for example, cramming and consuming content in "bulk" sessions, aren't optimal when it comes to retaining knowledge. They do help us in the short term, but a lot of acquired knowledge fades over time.
My search for more productive learning methods started when I was in junior high school. Being an average student, I challenged myself to try new ways to learn and see if they'd improve my performance. I found many answers and solutions in cognitive psychology, a branch of psychology that studies memory, motivation, attention, problem solving and creativity. Among the methods that helped me get from average scores to the top of class, were spacing and testing that I'll talk about in this article. They will prove useful for learners of any age and in any context, not only a school or university setting.
Spacing effect: learn smarter, not harder
Learning productively isn't about working hard for a long time – it's about using a smart approach! That's when spacing comes into play.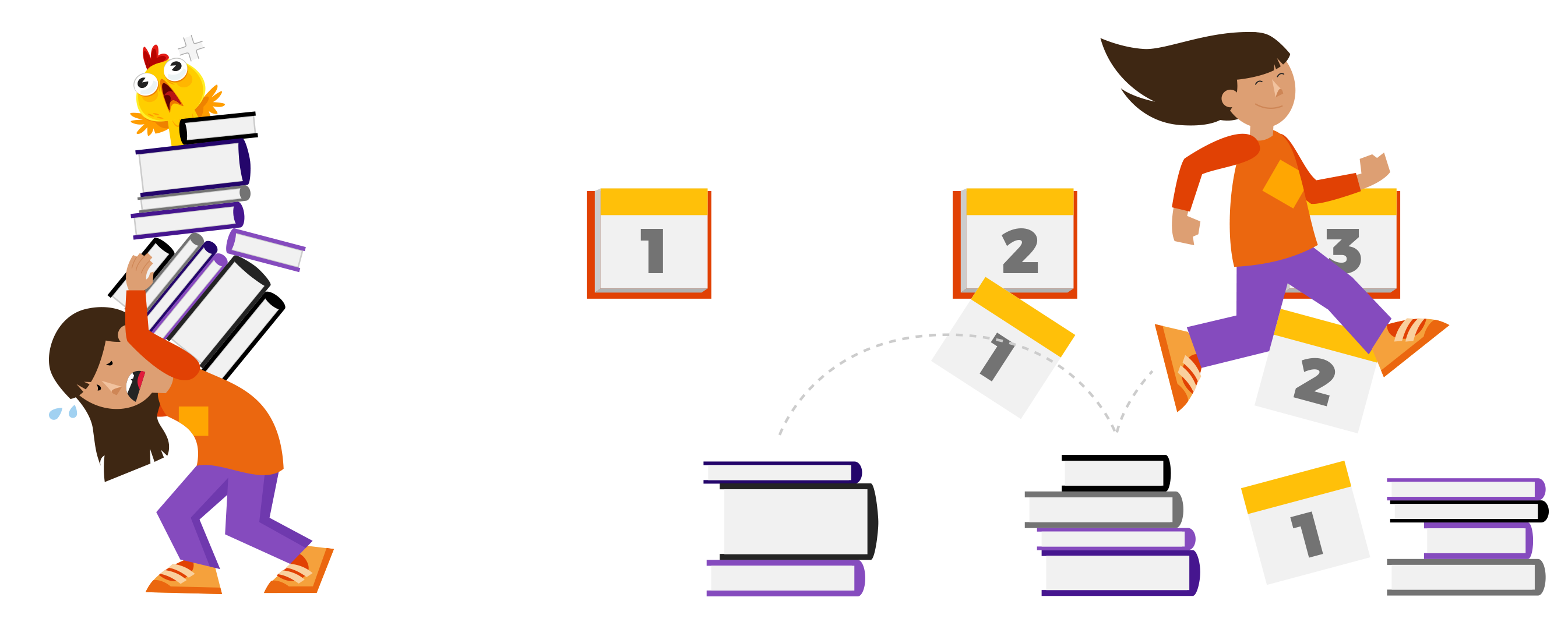 This method challenges time-consuming and sometimes stressful routines such as re-reading, cramming, and tedious, single-minded repetition. Psychologists have found that we remember information more easily and retain it for a longer time when we learn it in multiple, spread-out sessions, rather than in one big session or sessions very close to each other in time. You wouldn't expect to build strong muscles from one long and intense workout – instead, you'd work out in shorter sessions every few days. Our brain actually works in a similar way, this is why the best way to build strong neural connections is to spread out your practice.