The last 12 months have been incredible for Kahoot! at school: teacher accounts grew by 24%, students accounts by 33%, over 5 million teachers hosted a kahoot game and half of all US teachers and students hosted or played a kahoot. What's more is that in just over half a year 40 thousand teachers made the upgrade from free to Kahoot! Plus or Pro.
Building on that success, we recently exhibited at ISTE, the largest EdTech conference in the U.S., and made several important announcements, engaged with educators and partnered-up with key companies in the EdTech ecosystem.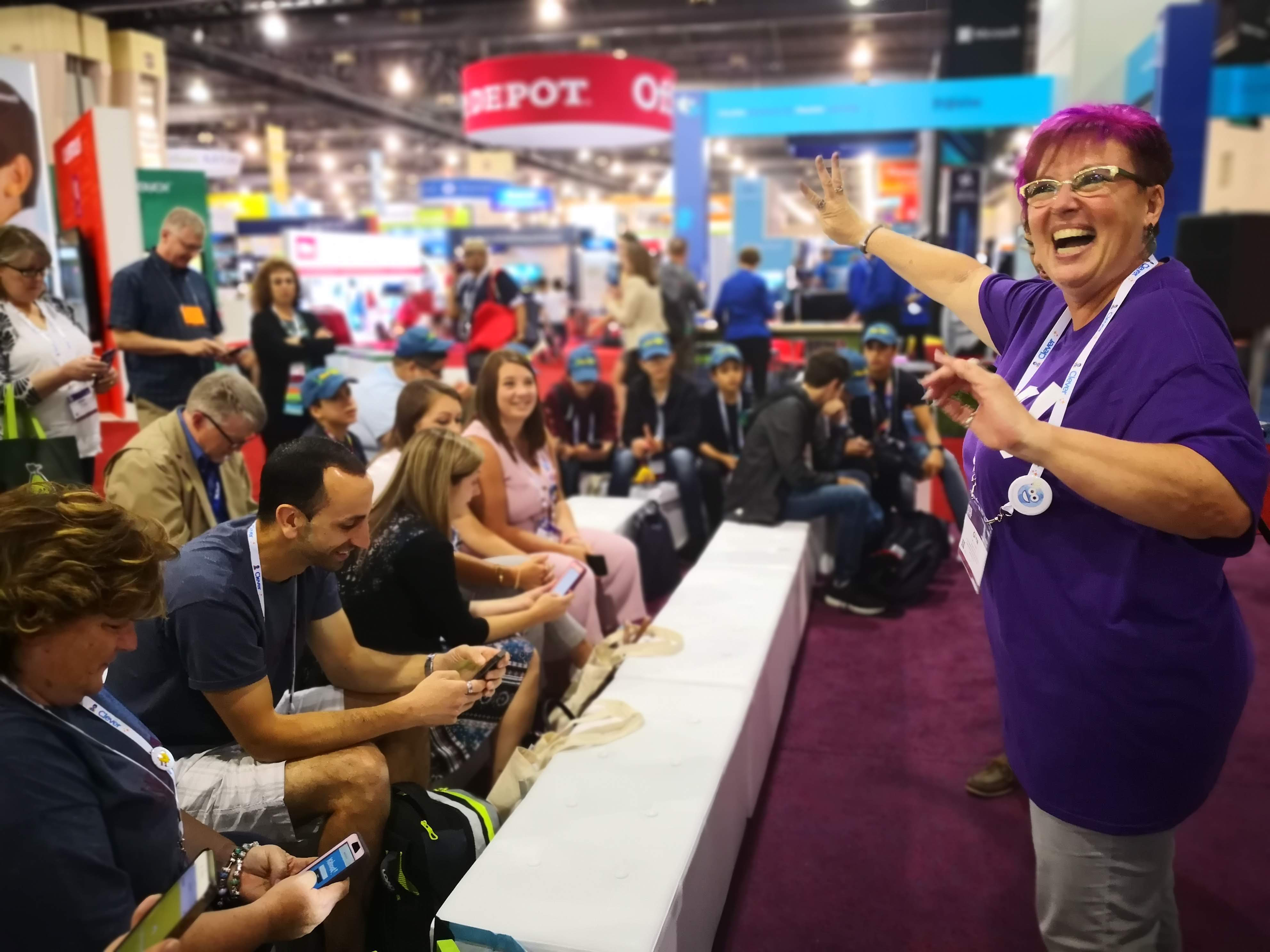 Kahoot! ambassadors Gina Ruffcorn and Steve Auslander host a connected kahoot over Skype between classes in Wales, Argentina, Canada and the audience in Philadelphia. Photo credit: Steve Sherman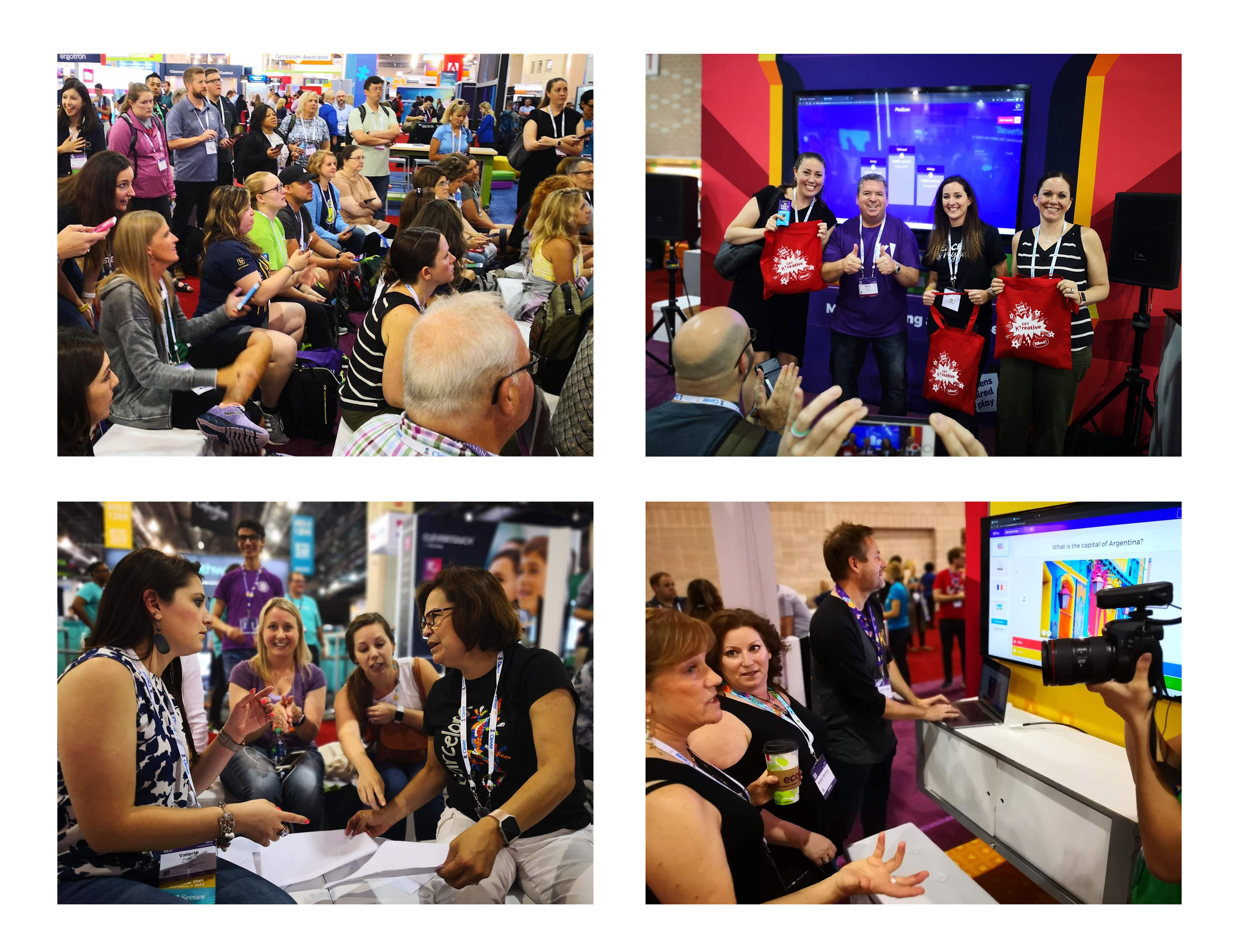 Kahoot! ambassador Steve Sherman got the audience on their feet with his kahoots; The Kahoot! booth was the center-piece for meeting others and having great discussions; Teachers check out what's new for back-to-school. Photo credit: Steve Sherman
New kahoot game creator on the way
Our teacher community is always looking for new ways to engage their students, and this back-to-school we are launching a revamped kahoot game creator that not only saves teachers time, but also give them more ways to play, instruct and inspire their learners.
As part of the new creator we've built-in a question bank that leverages the over 600 million public questions the community has added since Kahoot!'s launch 5 years ago. By "importing" questions, teachers are now able to make kahoots on average 3x faster; we believe this will make it significantly easier for time-stretched teachers to create their own games and get more out of the platform.
In addition, teachers that upgrade to a Pro subscription will be able to add content slides in between questions to introduce new topics and review concepts. This will enable them to not only use Kahoot! for review, but also for instruction. Users with a Pro subscription will also be able to mix and match question types such as multiple choice, true or false, and the newly-added poll, to further customize the learning experience.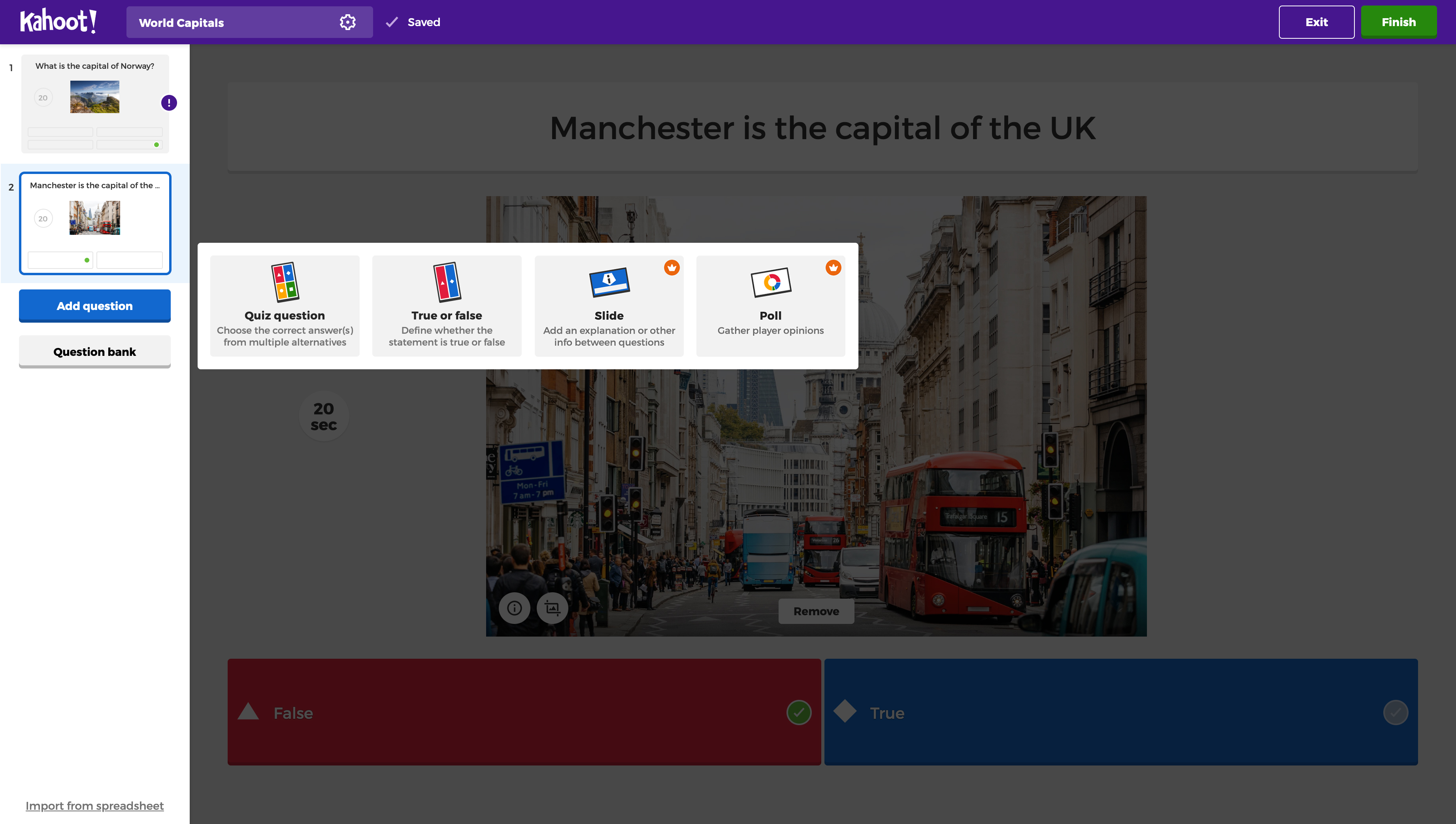 Kahoot! joins forces with DragonBox and Poio
Back in May, DragonBox and Poio joined forces with Kahoot! to make learning math and reading awesome for primary school users. At ISTE we had the opportunity to introduce DragonBox and Poio to educators and partners. Overall the reception for both products was great and we are excited to further develop these offerings for our hundreds of millions of users worldwide.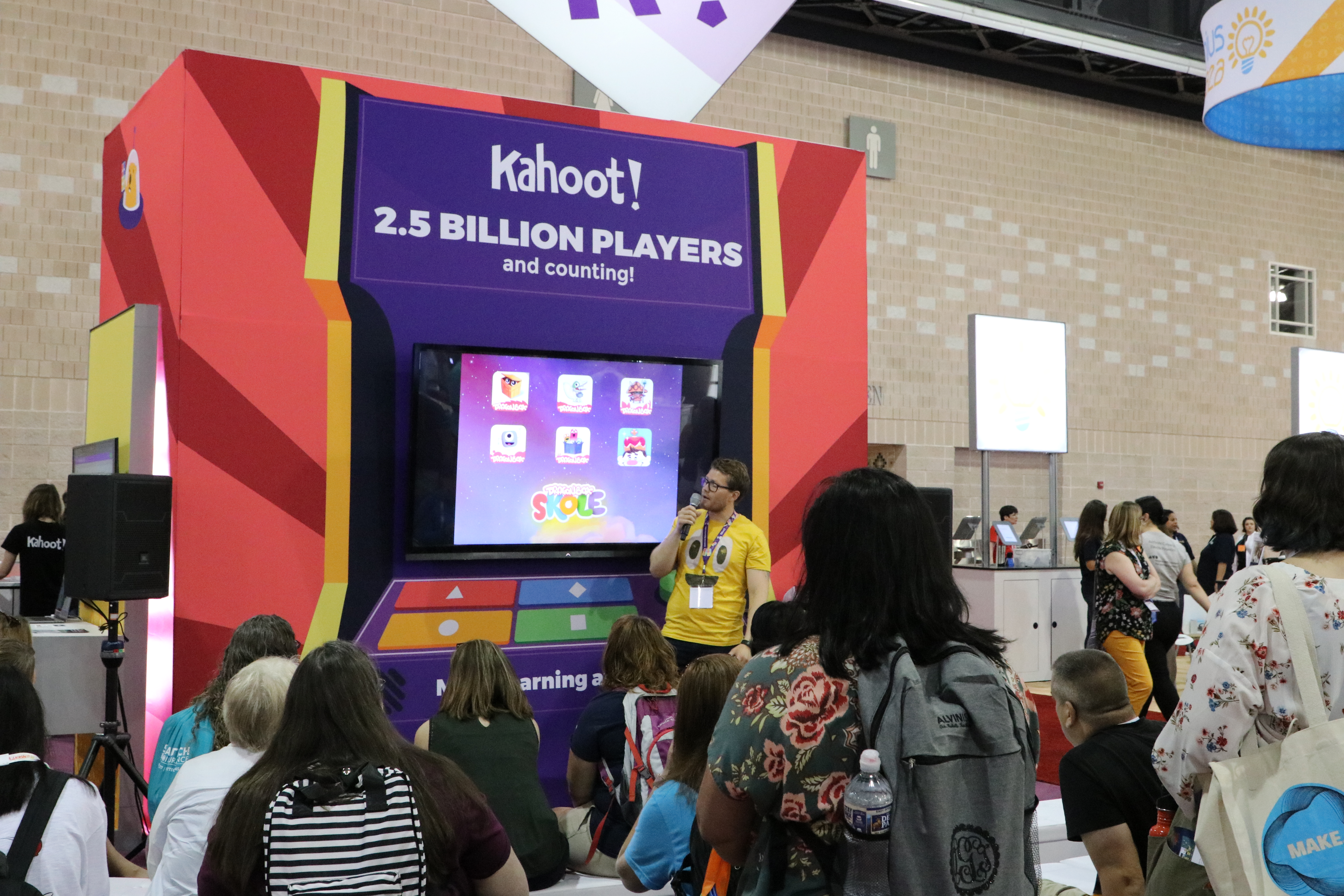 DragonBox sales manager Audun Uggerud demos at ISTE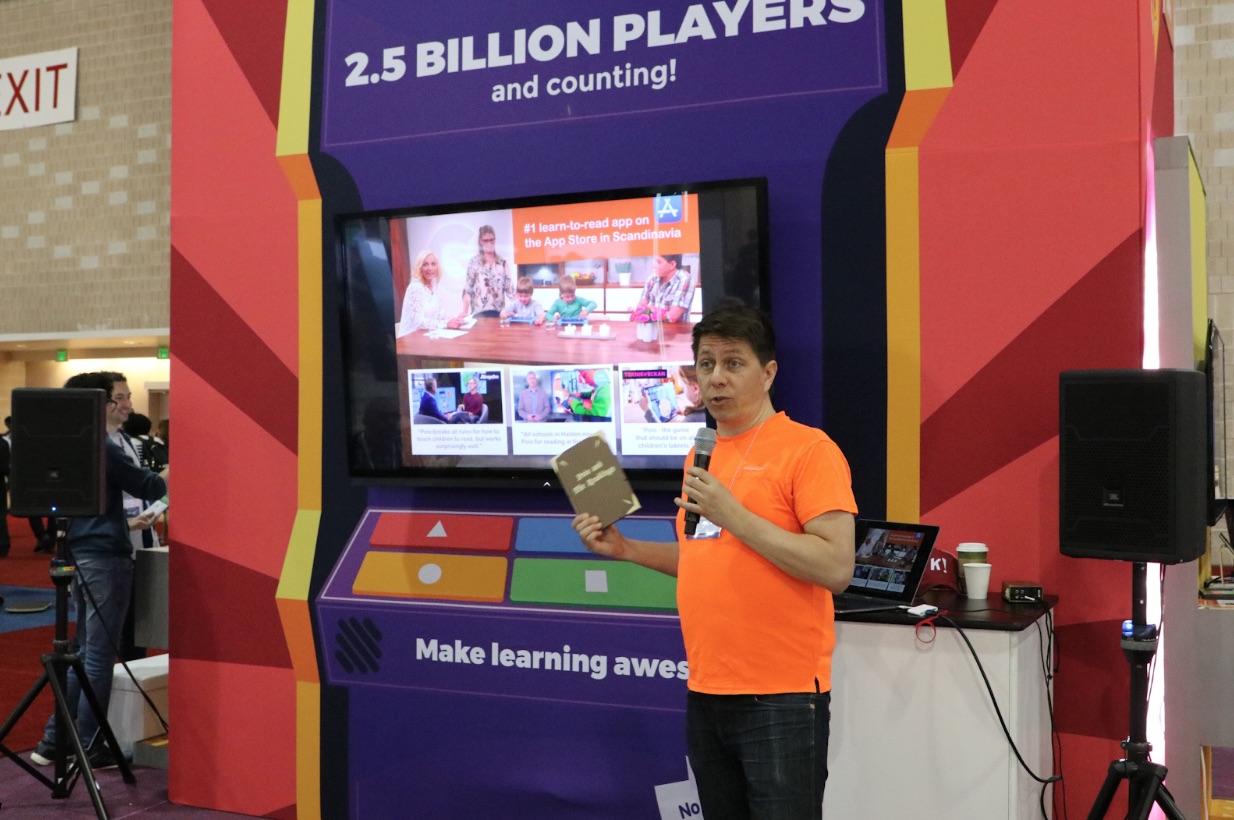 Poio founder Daniel Senn doing a demo
Alexa, open Kahoot!
In partnership with Amazon we previewed Kahoot! as a voice Alexa skill (app) at ISTE. According to Amazon over 100 million Alexa-powered devices have been sold, primarily for home use, but increasingly for the classroom and outside the home. Our goal with Kahoot! for Alexa is to give students and their parents a fun, interactive way to revise and master subject matter outside the classroom.
With inclusivity as one of our core values, we are proud that our Alexa skill will enable greater accessibility and an enjoyable game experience for visually and physically impaired players. Our plan is to launch the first version of Kahoot! for Alexa inside 2019 as an Amazon managed partner.
OMG, @lesliefisher is playing @GetKahoot THROUGH Alexa.

SAY WHAT?!?!?!? @iste #ISTE19 pic.twitter.com/rxrDwCGDc8

— Nyree (@iluvteaching72) June 24, 2019
EdTech guru, and Kahoot! ambassador Leslie Fisher demos Kahoot! for Alexa to hundreds of eager, tech-savvy educators.
In "kahoots" with Google
At ISTE, we announced our status as a Google for Education premier partner, and launched on the new Chromebook App Hub. App Hub is a K-12 content discovery experience for Chromebooks; a new way for teachers to easily find exciting activity ideas and apps for their Chromebook-enabled classrooms.
On the Kahoot! platform, we see that 33% of students used Chrome OS in 2018, up from 27% 2017 and we expect that trend to continue. Prior to App Hub, Kahoot! integrated with several Google services such as Google single sign-on and sharing homework challenges through Google Classroom.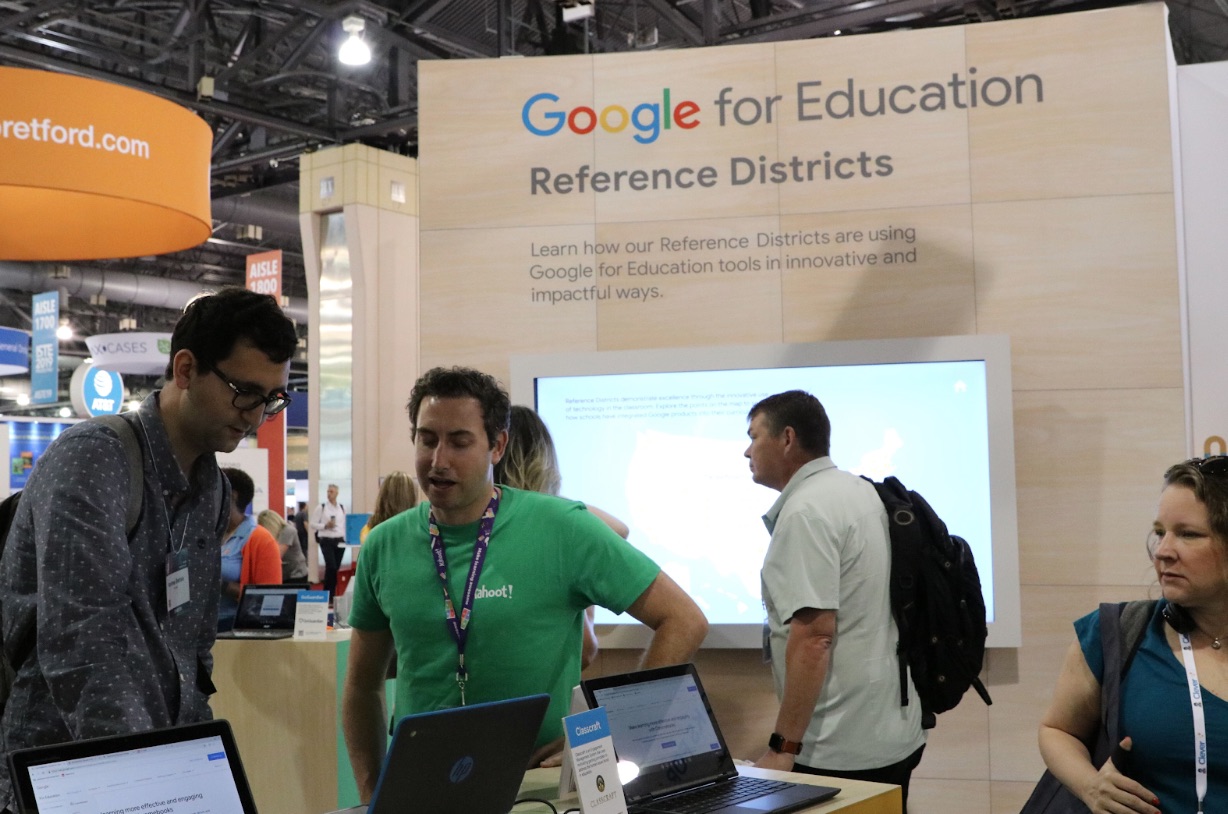 Product Manager Alex Remen demos the Kahoot! app for Chromebooks at the Google for Education booth.
Teamed up with Microsoft
As a follow-up to Microsoft single sign-on and two Windows apps, we're launching an integration with Microsoft Teams as an official Microsoft Education partner. Our new "Share with Teams" feature will make it possible for teachers to assign Kahoot! challenges as homework to groups within Microsoft Teams. What's more is that we believe the "Share with Teams" integration will make an impact with corporate trainers who use Kahoot! for remote training and use Microsoft Teams for internal collaboration.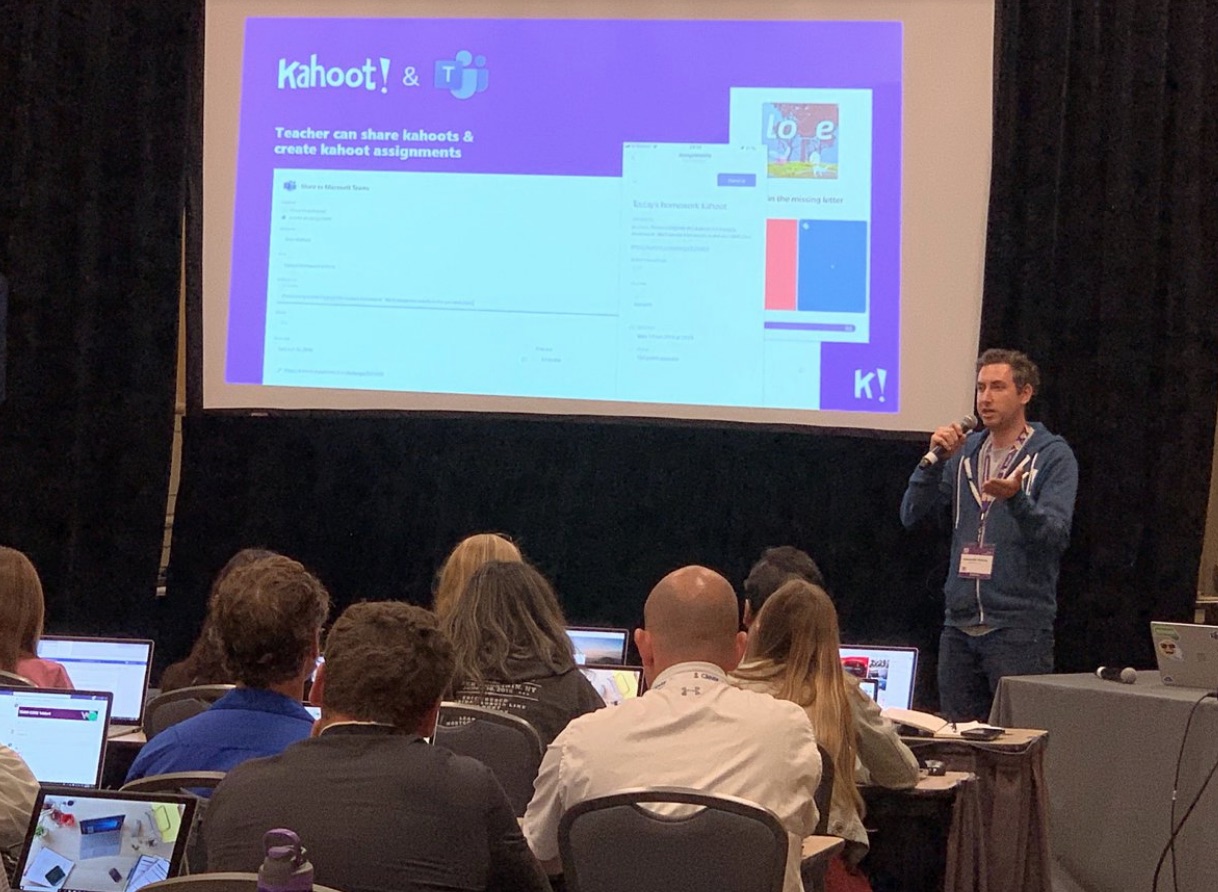 Product Manager Alex Remen demos the Kahoot! Microsoft Teams integration at the Microsoft AppsSmash event.
Last but not least Flipgrid, the popular classroom engagement platform that was acquired by Microsoft last year, announced its sharing integration with Kahoot! at its Flipgrid Live event.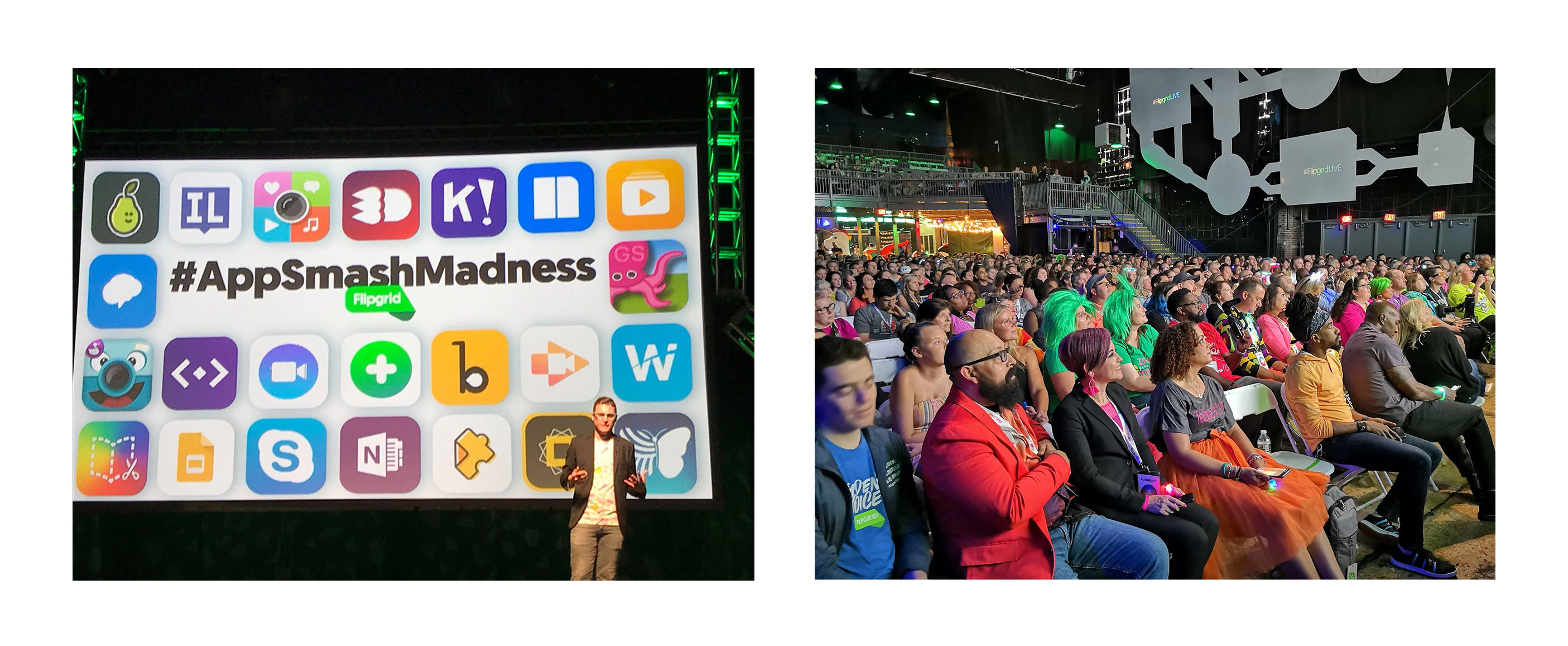 Get Kahoot! Certified
To top it all off, we are expanding our popular Kahoot! Certified program with new advanced modules. The program is free and self paced, and thousands of teachers have already been certified. It allows teachers to claim valuable PD credits and maximize the learning impact with Kahoot!, as well as get awesome badges. Sign up with your email to get notified.
Stay tuned!
This back-to-school, we're putting our best foot forward for educators and education partners. Follow our social channels for up-to-the-minute announcements throughout the back-to-school season.