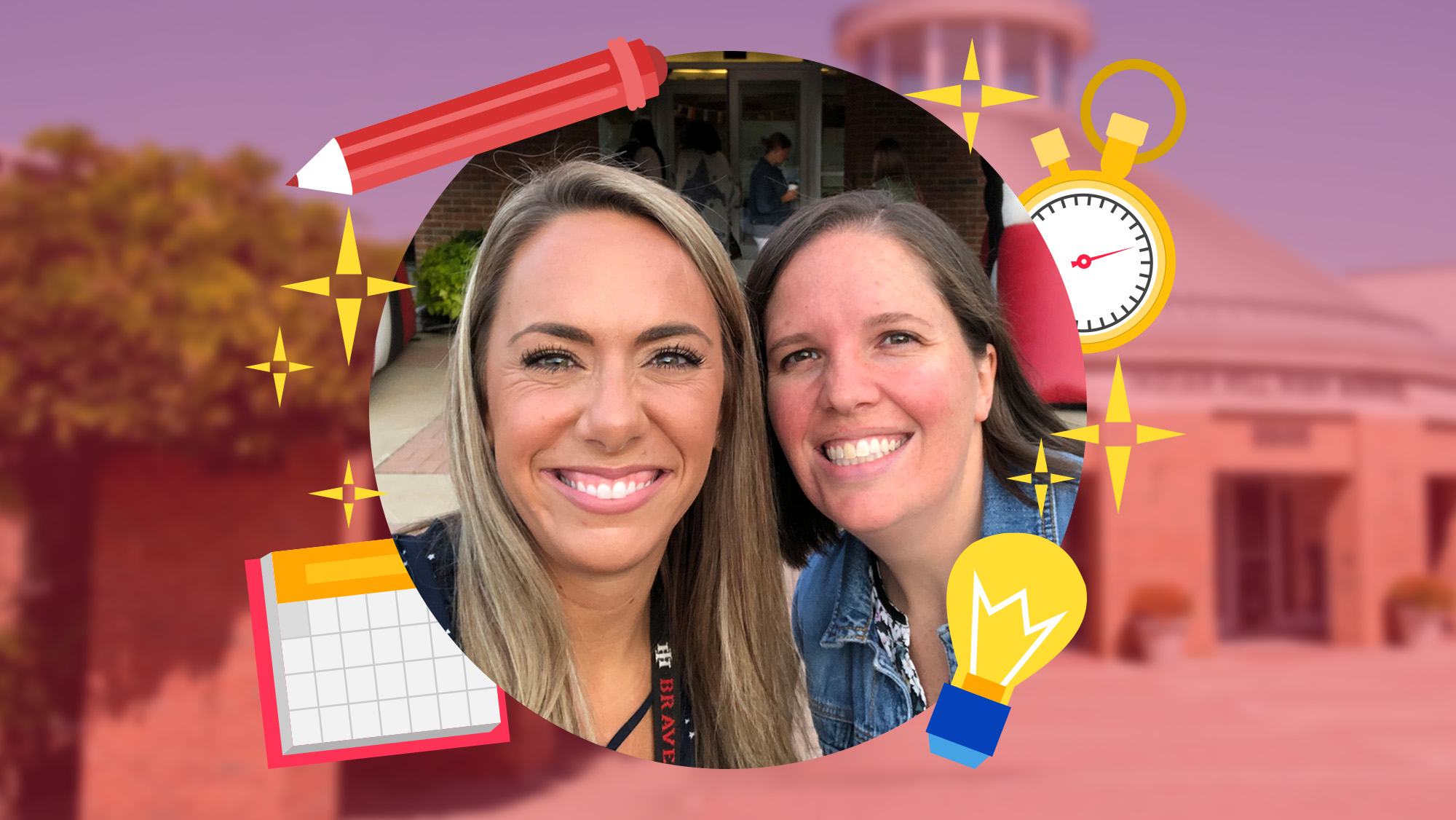 Lauren Richardson and Ashley Morrison are both Innovative Teaching and Learning Coaches at Indian Hill School District in Ohio. During the last four years, Lauren and Ashley have been introducing new technologies into Indian Hill classrooms to ensure that teachers and students have all the digital tools they need for taking their learning experiences, in the classroom and remotely, to the next level. 
In their professional experience, Lauren and Ashley have seen how the disruptions from the COVID-19 pandemic have affected their fellow educators. However, they dug into this challenge to find effective solutions to help their teachers bring more engagement and excitement into their classrooms. 
To support teachers and help make learning more engaging, many school districts across the United States and beyond have turned to digital platforms. However, finding the right technology becomes challenging with many different solutions currently available in the market. Choosing the right software for teachers and students becomes more complex when educators don't have the time to learn how to use new tools. 
"Kahoot! has been a tool that has been around long enough that it is familiar to teachers and students alike but has transformed over time to meet the needs of creating dynamic classroom experiences," said Lauren. "It was early this year when our engineering teacher saw the Kahoot!  EDU free trial on Twitter. She shared it with me to move forward for our staff." 
Due to the free availability of the Kahoot! EDU Support Program, Lauren and Ashley were able to deliver more powerful Kahoot! solutions to more than 100 teachers at the Indian Hill School District. 
The implementation of Kahoot! in the district is helping teachers to enhance their instruction in a fun way and further stretch their students' knowledge by using a wide variety of question types such as true/false, ordering and type answer. 
The biggest gift you can give to teachers right now is the gift of time
Beyond utilizing Kahoot! EDU's features to create engaging kahoots, some of the teachers at Indian Hill School have been able to save even more time in their lesson planning by taking advantage of the high-quality, ready-to-use content available on Kahoot!. Lauren still remembers when one of Indian Hill's Spanish teachers called this a game-changer for her class. 
"One of our Spanish teachers came to me recently mentioning how wonderful it was for her to search for content about la Selva Tropical in Kahoot!. She was blown away by the amount of high-quality and verified content she found in Kahoot!. I believe that the biggest gift you can give teachers now is the gift of time, and with Kahoot! I really feel that they are getting their time back, because of the amount of content that is already available in those ready-made and easily adaptable resources," said Lauren. 
Indian Hill teachers also use Kahoot! as a fun formative assessment tool for their teachers to review class concepts. With the powerful reporting features of Kahoot! EDU, teachers are able to identify the areas of confusion and confidence in their classes in order to adapt lesson planning and implement support needed for future instruction. 
As Ashley said, "It's not only the teachers being able to target learning goals for the group as a whole with this data, but also being able to focus on an individual level with those students who did not finish or need support."
Increased collaboration for better learning experiences
Shortly after Lauren and Ashley introduced Kahoot! EDU to Indian Hill teachers, a group of biology educators started to ideate new ways in which they can use Kahoot! to collaborate with each other. 
One of their ideas was to create kahoots together where each of them can add their own genius to the Kahoot! sessions. The impact of such creative collaborations could enable students at Indian Hill a more equitable learning experience, while at the same time it can make it easier for teachers to share content, make changes to their kahoots, and add new questions to each other's work for bettering the educational experience of their students. 
"I would say that teachers are willing to try new things and we want to promote them using the collaborative opportunities that Kahoot! gives for those people who have a partner teacher to utilize that. We encourage them to try new collaborative features, and this again is helping them save time and giving them the opportunity of working with their colleagues," said Ashley.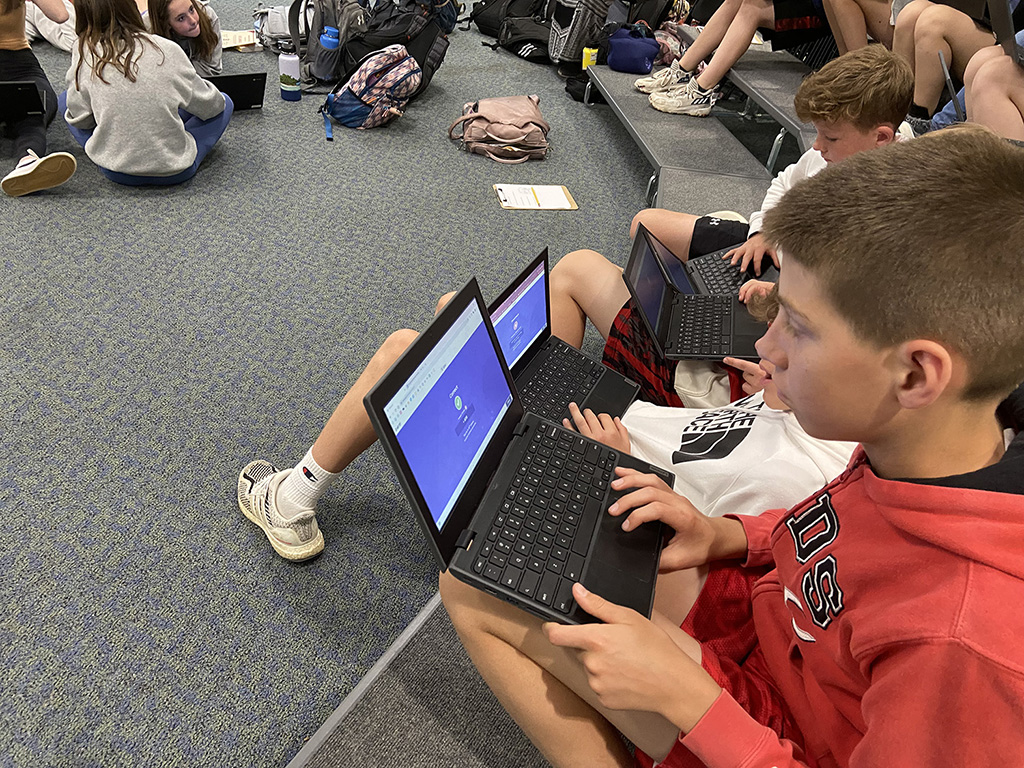 More than an engaging tool in the classroom
Lauren and Ashley think that what sets Kahoot! apart from other EdTech platforms is that it offers them more than engagement in the Indian Hill classrooms. They stated that they have received unique individual support from the Kahoot! team through a tailored program for training teachers using the platform and by being able to reach out to Kahoot! through office hours support. In their experience, the timeless responsiveness and follow-through of Kahoot! are essential for them. 
"Ashley and I enjoy the admin view of Kahoot!, and we are able to see automatically who is using the tool and how many times they have been using it. What Kahoot! has done on the admin side is amazing," said Lauren.  
Indian Hill School District's journey with Kahoot! is just starting
Lauren and Ashley have recently extended their free Kahoot! EDU license until the end of the school year. They are currently preparing their strategy going forward and they will identify which products their teachers are using the most, such as Kahoot!, in order to effectively allocate their resources where they are most needed.
Ready to make learning awesome at your school or school district? Learn more about Kahoot! EDU and get started today!