Yesterday we held our first ever Kahoot! EDU Summit, the biggest event in our history. We'd like to thank all our guest speakers and attendees for the overwhelming support and making it truly awesome! It was a whole day of exciting announcements, insightful presentations and thought-provoking discussions about the future of education with 14 sessions across three parallel tracks.
We were thrilled to see more than 35,000 teachers from 156 countries registered for the event – social distancing has brought us closer together virtually! All attendees will receive a diploma they can use to claim professional development credits. It truly was heartwarming to see the emotional feedback from thousands of teachers who really want to be able to make learning awesome.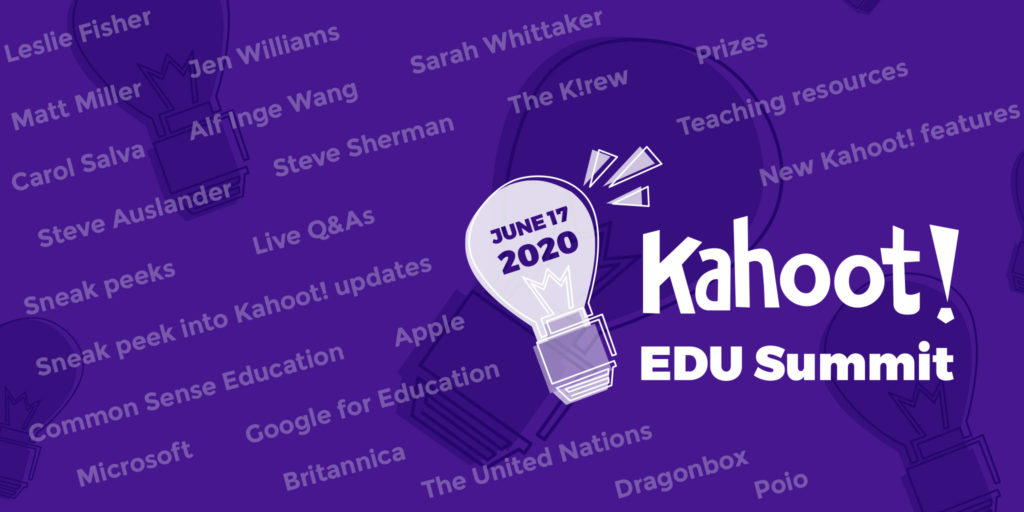 If you couldn't attend the Kahoot! EDU Summit, read on for a recap of the main announcements and insights presented at the event. Next week, we'll share recordings of all sessions – check back in to watch them!
Kahoot! Academy: a knowledge platform, community and marketplace for educators
We announced our new initiative for educators – Kahoot! Academy, a global community and content network, focused on high-quality learning content created and shared by educators around the world. Read more about Kahoot! Academy and how you can join it!

Previewing Kahoot! study leagues
This fall, we're launching study leagues to make studying with peers fun, increase motivation and connect students at home and in class. This feature will foster social learning and bring friendly competition into the studying process to make it more exciting. Get a sneak peek in this blog post!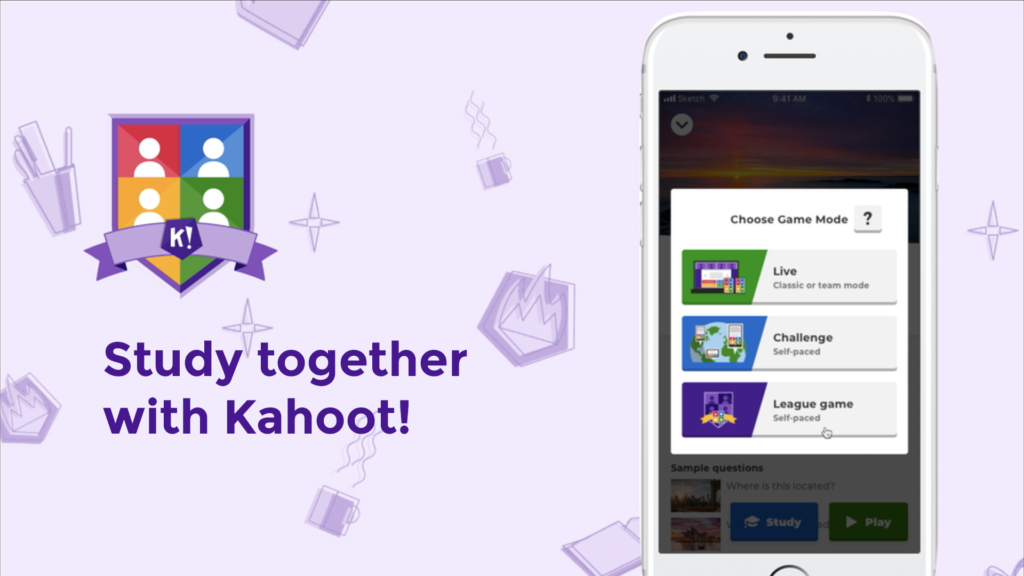 Kahoot! now supports Apple Schoolwork 2.0
Teaching with Kahoot! just got even easier for teachers using Apple Schoolwork, Apple's classroom support app. To give teachers a more seamless experience with the game-based learning platform, we've added support for the Apple Schoolwork 2.0 app. Learn more about this integration.
Best practices and trending topics discussed with Kahoot! ambassadors
Some of our fantastic ambassadors hosted several sessions where they presented their own, unique take on Kahoot! features and shared best practices:
Through a series of live demos, EdTech hero Leslie Fisher showed new ways to teach, engage your students and collaborate with colleagues.
ESL educator Carol Salva talked about how to get the most out of Kahoot! for your class and gave a walkthrough of the new Kahoot! features and question types.
Sarah Whittaker from HCT Dubai, co-hosted a session with our own Alf Inge Wang and shared best practices of using Kahoot! in a higher education setting.
Together with our product manager Osama Hanif, Steve Auslander shared tips and tricks on how to use analytics in Kahoot! reports to assess learning outcomes.
Steve Sherman made sure the event had a grand finale and hosted some kahoots to remember!
Kahoot! partners shared insights and discussed the future of learning
In their insightful sessions, our topics raised topics that are more relevant than ever: distance learning, blended learning, inclusive and social emotional learning, and more:
Thank you to everyone who joined us in making back to school awesome. It was great to see so many engaged educators from around the world. We hope you are as excited as we are about the great new initiatives to help you make back-to-school awesome. For those who didn't have the chance to join, don´t fear. You are able to see the full recordings at www.kahoot.com/EDUSummit, as well as download resources from the various sessions, including your badge. Have a fantastic summer break and stay tuned for our upcoming back-to-school announcements!