Now, when remote work has become the new normal for many companies around the world, it's more critical than ever to provide your teams with flexible ways to participate in corporate learning at their own pace, no matter where they are.
To empower organizations of any size to connect via engaging training, presentations, and events, in person or remotely, we've recently introduced Kahoot! 360, our next generation corporate learning platform. We're continuously improving it to add more value for trainers, employees and business leaders, and today we're happy to announce that we're soon launching a new Courses feature as part of Kahoot! 360.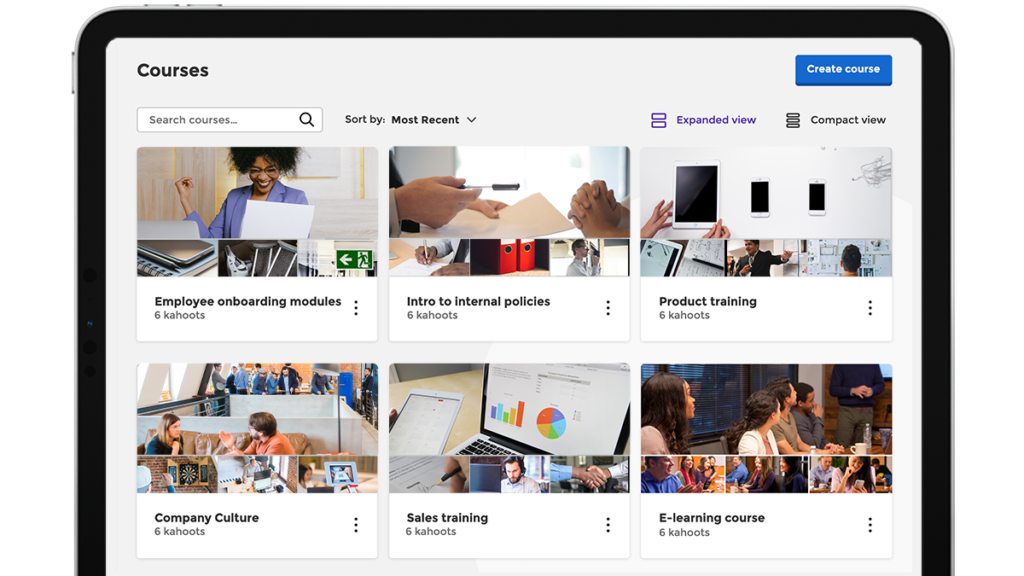 What are Kahoot! Courses?
Kahoot! Courses will let you combine instructor-led training with self-paced mobile learning to maximize engagement and allow your employees to take control over their own learning.
Combine different content formats (slides, PDF, interactive questions) to create and deliver interactive, bite-size training content to your employees no matter where they are. Employees can access content at their convenience, while you get visibility into their progress through a course.
Learner experience optimized for mobile
According to eLearning Industry, 72% of employees report that they feel more engaged when learning on their mobile devices. Kahoot! Courses will help you optimize the learning experience for mobile devices and match your employees' existing learning habits.
By using the Kahoot! mobile app, learners will get the best microlearning experience with an easy-to-access course overview. As they progress through a course, they will get email reminders to complete all steps.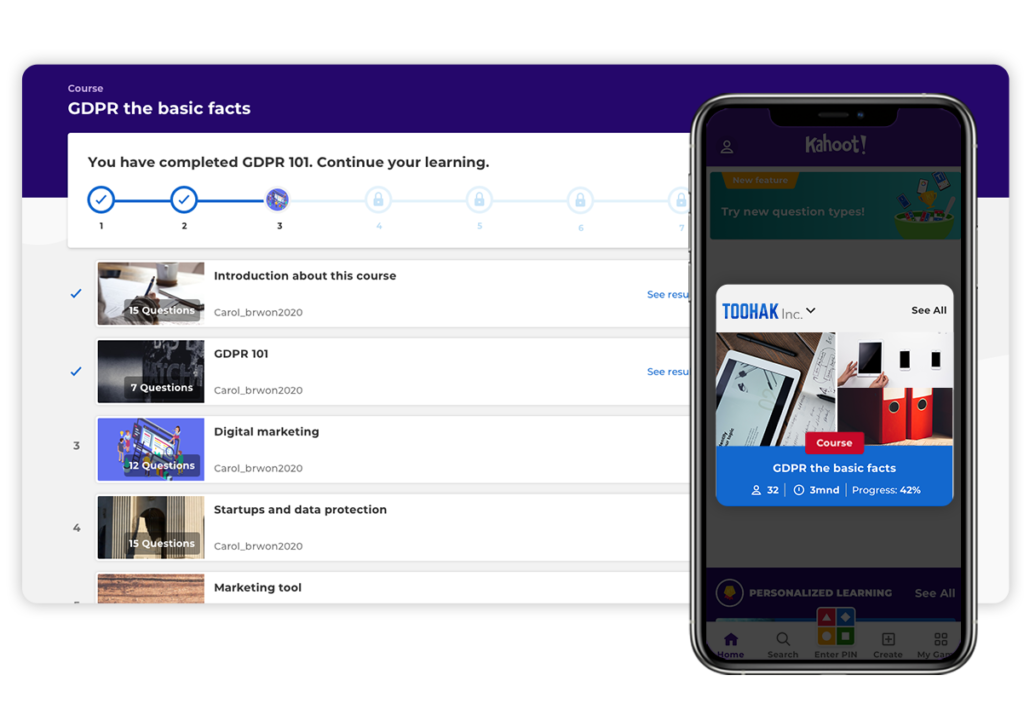 Get inspired with success stories of other companies who are using Kahoot! for training
Thousands of companies have already integrated Kahoot! into their training strategy, both for instructor-led and self-paced mobile training. For example, app marketing company Adjust extended their onboarding program outside of daily sessions by assigning self-paced tasks via Kahoot!. Read this success story to learn more about their best practices.
Learn more about Kahoot! Courses and sign up to be among the first to know when we make this feature available within Kahoot! 360!