Last year, our first ever Kahoot! EDU Summit connected over 35,000 educators worldwide for a day of insightful PD presentations, talks, demos, and panel discussions. Based on the overwhelming response we received for that event, as well as our recent Kahoot! EDU Meetup, we're continuing this newly established tradition this year!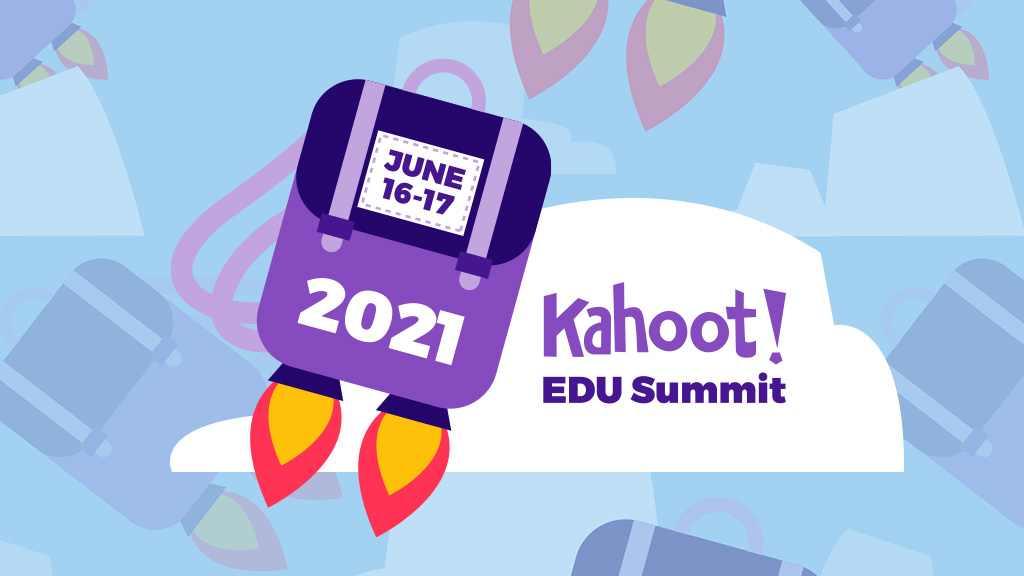 We're inviting you to join us for two days of inspiring sessions with our ambassadors, pedagogy experts, partners, and team members. Reserve your spot for free for the Kahoot! EDU Summit 2021 which will take place on June 16 and 17.
Prepare a future-proof plan for coming back to class
As schools gradually welcome their teachers and students back to the classroom, the main focus of the event will be how to make coming back to the classroom awesome and frictionless for everyone.
What have we learned during the months of virtual learning? How can we make this transition stress-free for students and support them emotionally? How can Kahoot! and its family of learning apps help?
Sneak peek into the event agenda – more info coming soon!
On both days, the agenda will include sessions relevant for teachers in all levels of education, school administrators, technology specialists, and parents of students. Here are some of the topics we're planning to cover:
Expand your innovative classroom toolkit together with EdTech superstar Leslie Fisher;
Tune into discussions on diversity and social emotional learning to make your students feel at home when they return to class;
See a demo of all the most exciting Kahoot! features for all learning environments and be the first to hear what's coming for back to school;
Hear how Kahoot! Academy will help you find ready-to-use high quality learning content and connect directly with your favorite content creators;
Learn how you can integrate other learning apps from Kahoot! into your classroom for math, language learning, and student collaboration;
Get a first-hand update from Kahoot! partners including Apple, Clever, Google, and Microsoft;
Of course, we'll also host some exciting competitions, play live kahoots, and you'll get a chance to win prizes!
The event is free, and will be live streamed and recorded so that anyone from around the world can attend. All participants will receive a certificate that can later be used to claim PD credits.
Spread the word by sharing this tweet so other educators, school leaders and technology specialists in your network can register too!
We can't wait to see you all at the Kahoot! EDU Summit!