How can innovation change lives and improve learning? Meet us at ISTELive 21 to discuss how we can design a new learning landscape together, and we'll show you all our most exciting updates for the next school year!
Once again this year, the largest EdTech event in the US will run in a fully virtual format. We really miss meeting our community in person but we're grateful for this opportunity to connect with all of you remotely.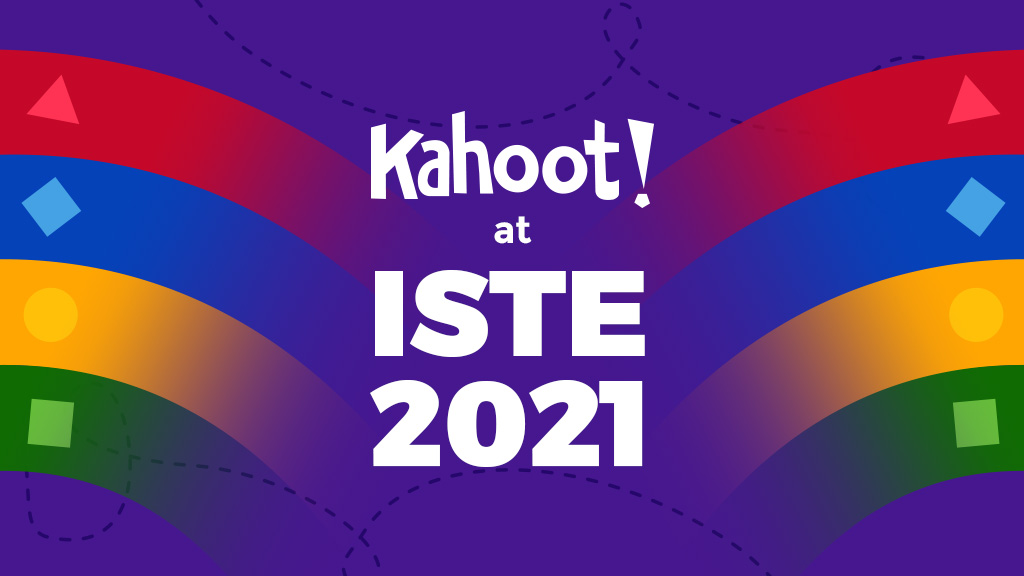 To visit our virtual booth, look for the Kahoot! logo in the expo area within the virtual conference environment, and don't miss out on these resources:
Catch up with the most exciting updates and insightful discussions from our recent Kahoot! EDU Summit to get inspired for the next school year;
If you or your colleagues are new to Kahoot!, our starter guide will walk you through all essentials;
Get ready to maximize instruction in any learning environment by following our guide to distance and hybrid learning;
Discover Kahoot! EDU, our powerful offering with a site license for schools and districts, and learn all you need to know to pitch it to your school administration;
Content is queen! Learn how Kahoot! Academy can connect you with high-quality learning content, as well as help you build your own educator network;
Learn how Kahoot! DragonBox, Drops and Whiteboard.fi, recent additions to our family of learning apps, can help you engage learners of all ages, in any learning environment;
Visual learner? Watch our custom-made playlist with video tutorials, product demos, and more.
You can explore our on-demand content at your own pace and, in addition to that, you'll be able to interact with us in person! Use the chat function in our booth to reach out to one of our team members with a question, comment, suggestion, or just to say hi.
Not able to attend this year? Keep an eye on our Twitter feed throughout the event where we'll post updates for everyone #NotAtISTE!