Teachers of awesome, far and near: who will host the most kahoots this year? Join our festive challenge for a chance to win Kahoot! swag and classroom supplies worth up to $500!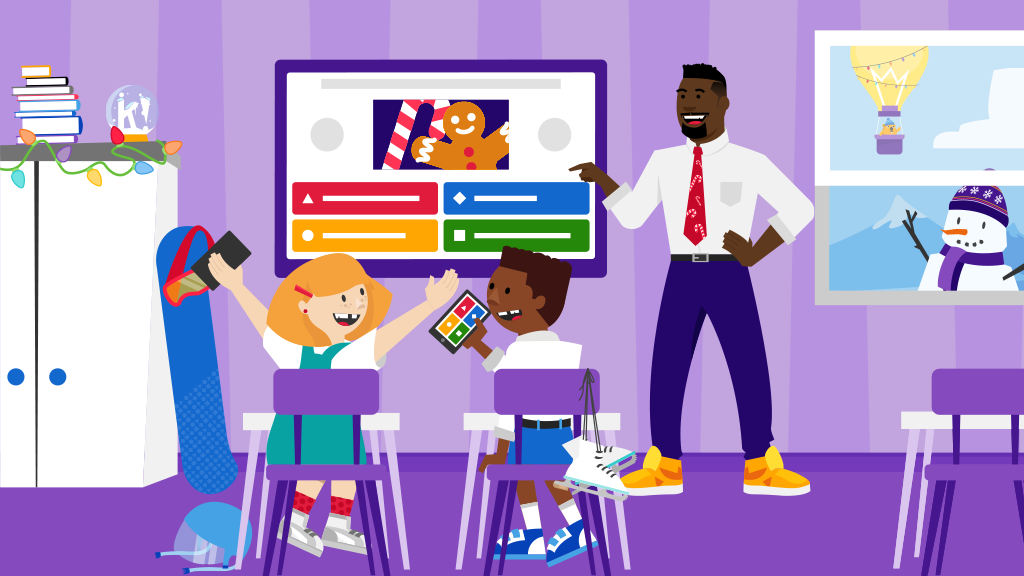 'Tis the season to get into the Holiday spirit with Kahoot!
If you're a veteran Kahoot!'er, you snow the drill: host as many kahoots as you can with your students, colleagues and friends! When the year is over, we'll count the games you hosted live and challenges you assigned to play after class. We'll get in touch with the winner and announce the result in early January. 
But wait, there's myrrh! Make sure to invite your entire school or school district for a tournament, as we'll be giving away prizes to those who have hosted kahoots for the most players and the hosts who have hosted the most kahoots in Team mode!
How to join
Go to our event page to sign up with your Kahoot! username.


If you're unsure what your username is, you can easily find it in your Kahoot! dashboard:






Host as many kahoots as you can!




Play with your students, neighbors, friends and family; all games with enough players to fill the podium count! Need inspiration? Head to

Kahoot! Academy

to explore content created by our verified partners and educators or choose from the billion ready-to-use questions in our

Question bank

.
Ready, set, Kahoot!