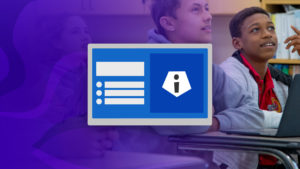 Deepen understanding and create context clues through flexible presentations and displays, all available as Kahoot! Slide layouts. Browse 10 different layouts, with options to incorporate media through images, videos, or text.
Differentiate learning displays with a range of Slide templates and layouts! Here's how:
Login to your Kahoot! account via

www.kahoot.com

 

Select a ready-made kahoot from the Discover page, or browse from content within your own Library.

Navigate to "Edit Mode" and select "Add slide" from the Creator menu on the left of your screen.

Hover your cursor over the different slide layouts and templates, determining the content display and presentation that is the best fit for your learning experience.

Click the preferred slide layout to add to your kahoot deck.

Customize your slide with text, images, and premium media.
Already have a ready-made presentation stored on your computer? Collaborating with teammates in a full-scale planning document or shared workspace? No sense in remaking awesome. Easily import slides of your own from .ppt, .pptx, .pdf, or .key files.
Make an impact with your class
Kahoot! Slides make learning awesome in more ways than one! Teachers use Slides to help students and players earn and access awesome. Try Kahoot! Slide layouts in your next kahoot.
All Kahoot! Creators can incorporate Slides within kahoots. For varied slide layouts and formats, upgrade your account to a Kahoot!+ Premier, Kahoot!+ Max, or Kahoot! EDU subscription and make learning awesome today!