Uninspiring training? Not anymore! We're on a mission to make learning awesome in all contexts – and that includes the workplace, too. This is why corporate training is one of the most popular scenarios where different companies use Kahoot! for businesses.
For example, it's extra popular in sales training because salespeople just LOVE to compete! Yet we hear about more and more use cases – from orientation for new employees to policy review.
The topic is entirely up to you. But no matter what the content covers, when a trainer puts a game host's hat on, participants are on the edge of their seats! They feel more plugged in and learn without even realizing it. All of this increases knowledge retention and gives you a better return on your training investment.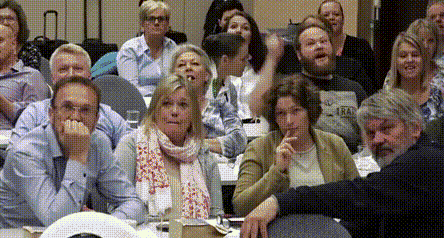 Looking for inspiration on how exactly you can plug Kahoot! into your training sessions? Here are some ideas:
Ice breaker quiz
Play a quiz at the beginning of a session to break the ice and activate trainees' attention. It can be a teaser or quick intro to the main topic of the session, or something completely offtopic to kick off with some fun.
Reinforce a topic
Wrap up each segment or topic within a session with a quiz to summarize key learnings. This spices up the dynamics and works as an engaging hands-on exercise. Looking at your game results, you can monitor knowledge retention and figure out if you need to pay extra attention to certain areas.
Assess learning
Wrap up the session on a high note so that everyone looks forward to the next one! By the way, it's scientifically proven that the peak moment and the end of an experience are the most memorable for us humans. Play a kahoot at the end of the session to see how well content has been mastered. This also works great to reward trainees for their awesome work!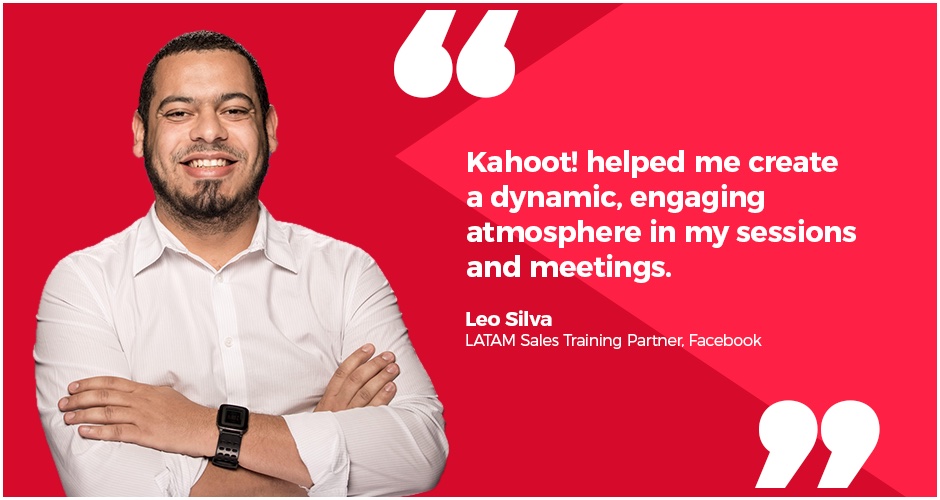 Follow up and revise after a session
In addition to a live, in-person experience, Kahoot! also supports remote training. Send a mobile challenge after the session to reinforce training content. It can even be the same kahoot you played already – it's interesting to compare scores!
Teaser/sneak peek before a session
An interesting idea we heard from several companies is using Kahoot! challenges to tease trainees several days ahead of a session and give them a sneak peek into the topic. This will help you build up some anticipation and also assess existing knowledge.
Training on the go
Need to train a team that is always on the go? Again, challenges to the rescue! Trainees can play at their own pace and take breaks between quiz rounds. You can monitor their progress in real time and spot areas that need follow up, if some questions turn out more difficult than others.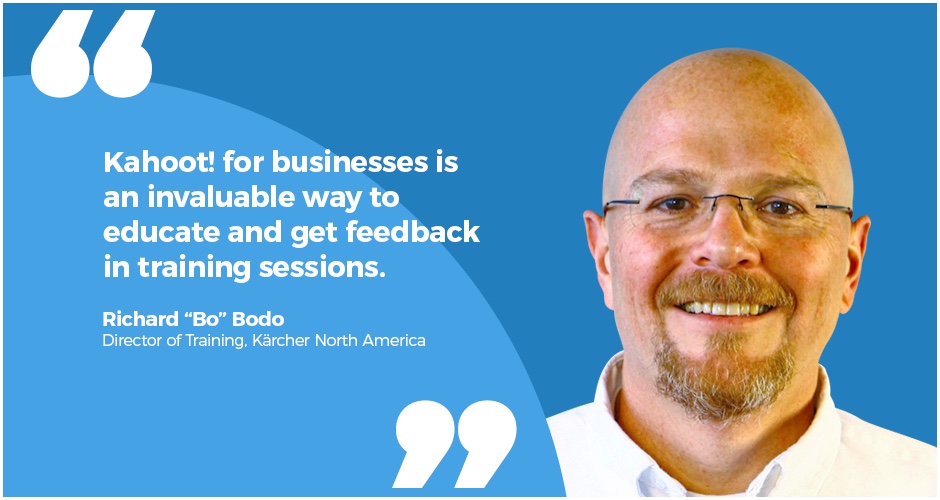 Now, get ready to rock your next training session! Kahoot! for businesses has a whole bunch of tools to help you step up your game: you can collaborate on games with other trainers, brand your games, view advanced reports and send challenges for remote training. Sign up or upgrade today!
Last, but not least: if you're looking for more tips and tricks, check out our success stories with companies that already aced their training strategy.