Team up with teachers of awesome!
Several teachers in your school using Kahoot!? Awesome! Now is the perfect time to get together and upgrade your team to Kahoot! Pro to save time together! Until September 3, get 50% off Kahoot! Pro with our team pack.
? Bonus tip: organize kahoots into folders (available with Kahoot! Plus and Pro) – for example, by topic, subject, grade or any other criteria – which will help you find the game you need much quicker.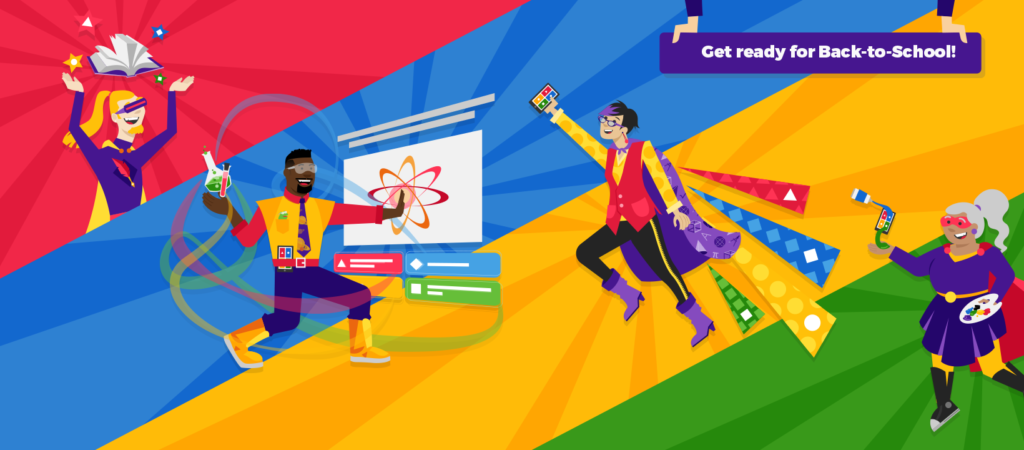 Teach a whole lesson with your kahoot
With our newly released slide feature in Kahoot! Pro, you can add more information before or after a question to give more context. Add text, images or videos as an introduction to a topic, additional explanation or transition to the next topic.
? Bonus tip: add a poll question (available in Kahoot! Pro) to check what students think and how well they understood the topic.
Assess prior knowledge with fact or fiction kahoots
Find out how much your students already know about a topic or can figure out based on previous knowledge by playing a fact or fiction kahoot. Write statements about a specific topic and let your students find out what's real and what's not.
? Bonus tip: use our newly released True or False question type for this specific use case.
Create a collaborative kahoot
Create an online spreadsheet that you share with your classroom. Ask every student to come up with one question about a specific topic that they can add to the spreadsheet. Combine all the questions in the kahoot spreadsheet template and play the kahoot with your class. Your learners will love seeing their own questions show up on the screen.
? Bonus tip: collaborate on kahoots with other teachers in your school in your private, shared teamspace (available with Kahoot! Plus or Pro).
Save time by finding pre-made kahoots
There are over 50 million public kahoots on our platform, created by our community – you can play straight in your classroom. Go to the Discover page in the top navigation bar and search for the topic relevant to your class. Pick the kahoot and play it live or challenge your students to play it at home.
? Bonus tip: duplicate the kahoot to your own account if you'd like to edit anything