Yesterday, Kahoot! Academy Verified educator Steve Auslander joined as a featured presenter at Microsoft Store's virtual event for educators, "For You, By You: A How-To Series for Educators to Supercharge Classroom Engagement." At this event, Steve not only wow'd attendees with his insider tips and tricks for using Kahoot! with Microsoft Teams. He also introduced all the latest and upcoming features Kahoot! is offering educators to make learning awesome!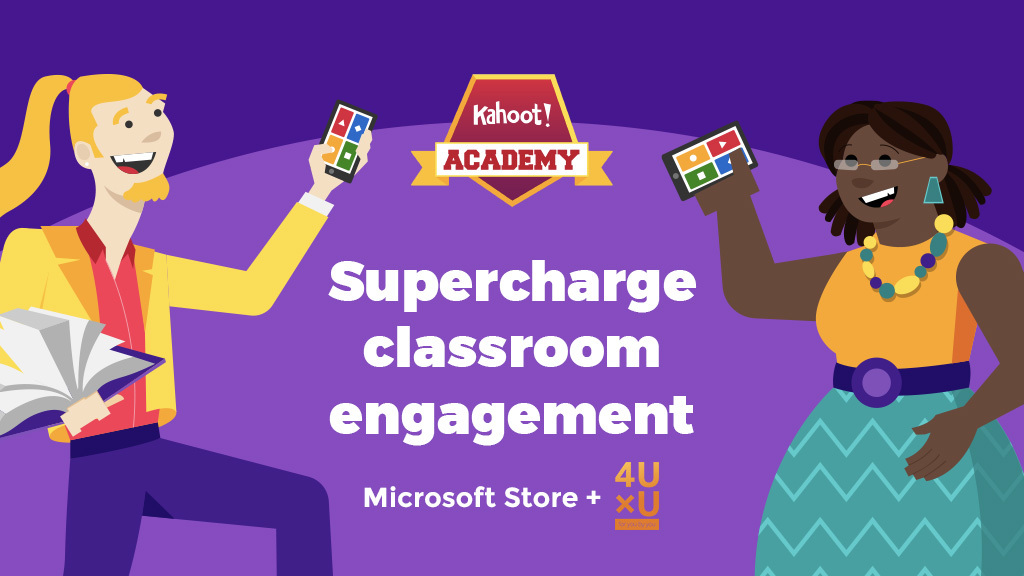 This event was the first in an ongoing series to celebrate educators around the world and the amazing work they have been doing in these times. It was a gathering for fun, connection and support—not to mention celebrity appearances by NFL players and Garth Brooks! We were excited to see Steve share his perspective on how educators can use technology to power up learning, whether in the classroom or at home.
If you couldn't make For You, By You live, read on for a recap of all the exciting announcements and insights Steve Auslander presented in his session. More details on upcoming features will be shared soon, so stay tuned!
Kahoot! Academy introduces community features
Last year, Kahoot! launched Kahoot! Academy, a global, multilingual content platform and community for educators and learners, available free for all Kahoot! users. Now engaging over 12 million users every month, the platform allows educators and publishers to share and access content that supports engaging and meaningful learning experiences for learners of all ages, worldwide.
Yesterday, Kahoot! Academy announced it's taking knowledge and resource sharing to the next level with the introduction of community features, coming very soon!
With Kahoot! Academy communities, learning content from educators can be seen by millions on the Kahoot! platform. Verified educators can create and grow their own community on Kahoot! Academy, where they can share original content with fellow educators, parents and learners around the world. They will also have the opportunity to expand their educator network, connect with like-minded followers and get direct feedback from the learning community.
All Kahoot! users will be able to share feedback and connect with high-quality content from Verified educators and publishers to enrich their teaching. Apply to become a Verified educator today!
Previewing Kahoot! Academy Marketplace
Coming soon in 2021, we will be launching Kahoot! Academy Marketplace, where Verified educators and partners can offer their exclusive content to the Kahoot! global user base of millions of users. Kahoot! will not charge any sales commission on content from Verified educators. Stay tuned for more details as Kahoot! Academy grows as a knowledge platform, educator community and soon-to-be marketplace!
Students can now see questions and answers on their own devices
Playing a kahoot live just got easier with our new, much-requested single screen feature! With this free feature, students can now see both the questions and answers on their devices as they play a live Kahoot! game. This new option makes it easier and more accessible for everyone to participate in kahoots, both in the classroom and virtually. Read more about the single screen option in this blog post.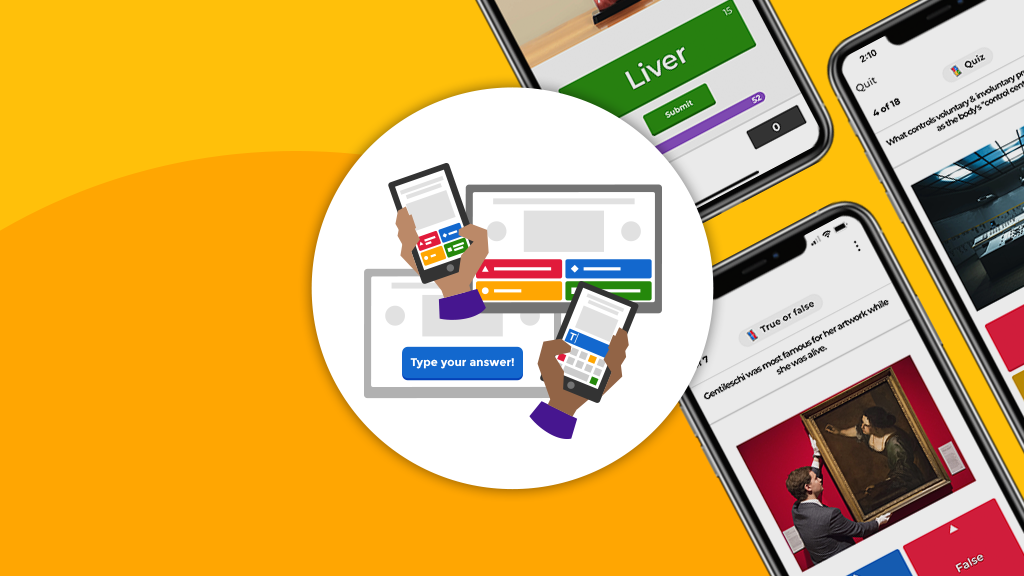 Kahoot! to offer slides free for all K-12 teachers!
By using slides in Kahoot!, educators can combine the interactive questions of a kahoot with informative slides to create a richer and more impactful learning experience for students. Soon, all K-12 teachers will be able to add classic slides to their kahoots for free!
With this feature, educators can build interactive lessons that cover the whole learning process, from introducing a new topic to fostering participation to assessing and tracking student learning. More information on this offering, as well as new slide layouts for Premium subscribers, will be available next week! Read Steve Auslander's tips for adding slides to your kahoots.
Word cloud and open-ended questions in kahoots
To give users even more options in building their kahoots, we are now launching word cloud and open-ended questions! These new question types are a great way to empower student voices, encourage deeper and more thoughtful participation, as well as to take pulse-checks of your class. Both question types will be available in Kahoot! EDU, our offering for schools and districts.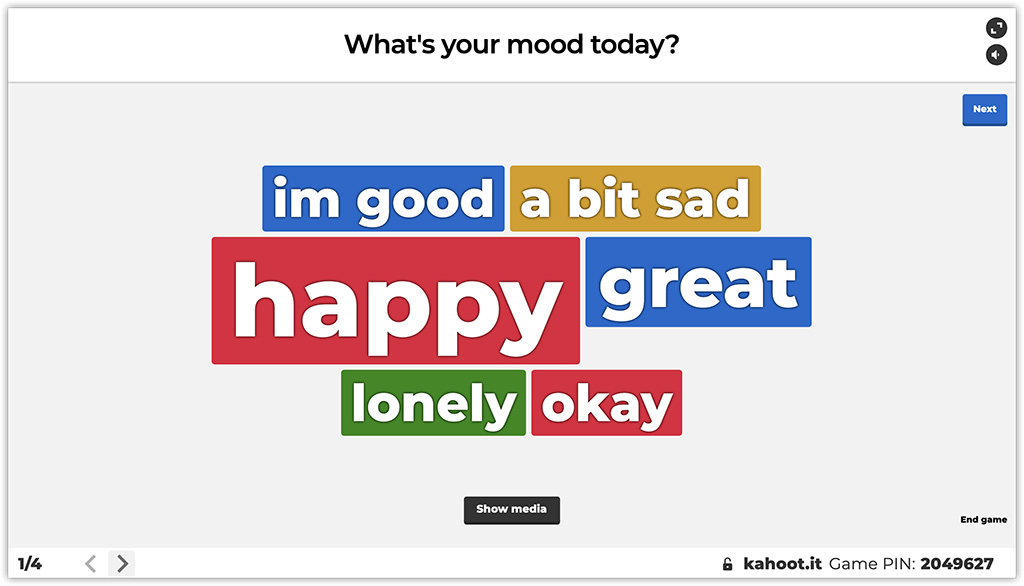 Thank you to everyone who joined Kahoot!'s session at Microsoft Store's first For You, By You event. It was exciting to see so many educators connecting on how we can power up student engagement and make learning awesome! If you didn't get a chance to join live, you can watch the recording from Microsoft Store. You can also play the Kahoot! challenge, open until Friday, March 12. The first 1,500 teachers who complete the challenge will get a free swag pack, so don't miss it!