We hosted a special #KahootChat in time for back to school, and as always, we were thrilled by the creativity of our community, who shared their wisdom for the new year!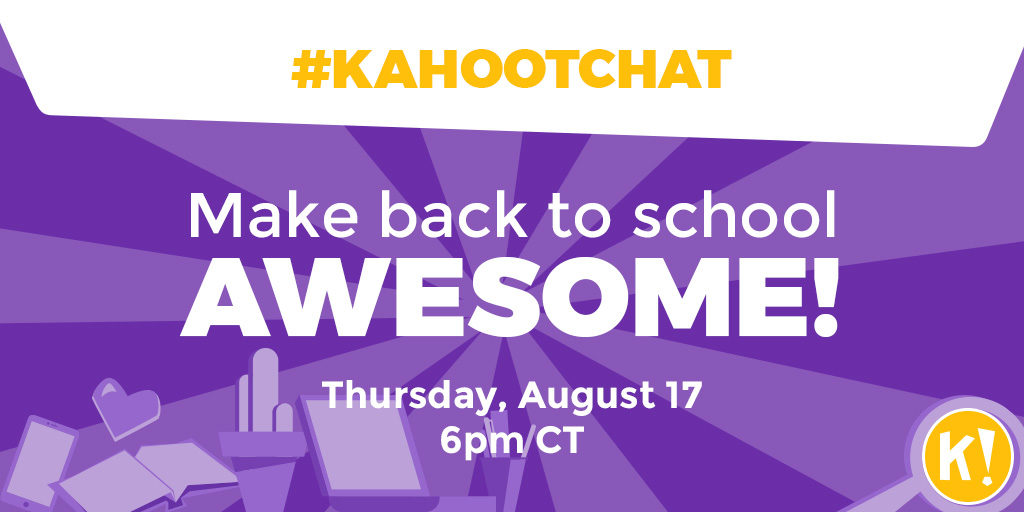 Build a positive learning environment together
1) Focus on building relationships to develop a classroom community and culture.
2) Make sure your students are involved in decisions
2) Work together on a classroom "social contract" – i.e. the goals and rules that you and your students will commit to in the new school year, which you can put up on the wall as a reminder!
A1) Environmental print we make WITH Ss. Social Contract, Banish IDK poster, etc. All can be reviewed w a #Kahoot! #KahootChat pic.twitter.com/MjQlLfXcwR

— Carol Salva (@MsSalvac) August 17, 2017
Ace your first back-to-school class
1) Kick off with a review where students create games about what they got up to during their summer vacations – make sure they take the lead.
2) Take extra time to engage students by asking them lots of open questions and offering them choices on what activities to do.
3) Don't be scared to fail – it's worth testing out new technologies, ideas or activities, even if they don't work out. FAIL = first attempt at learning!