We hosted a special #KahootChat in time for back to school, and as always, we were thrilled by the creativity of our community, who shared their wisdom for the new year!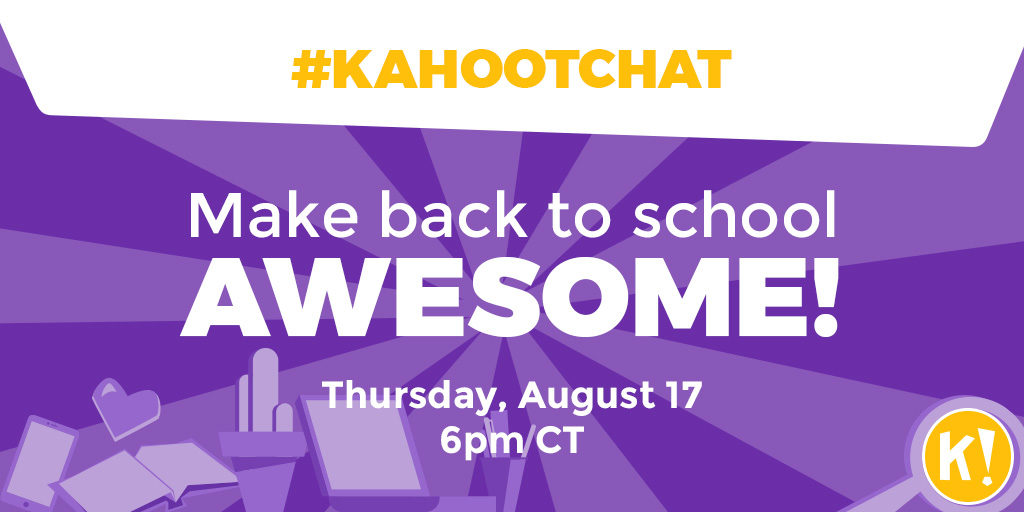 Build a positive learning environment together
1) Focus on building relationships to develop a classroom community and culture.
2) Make sure your students are involved in decisions
2) Work together on a classroom "social contract" – i.e. the goals and rules that you and your students will commit to in the new school year, which you can put up on the wall as a reminder!
A1) Environmental print we make WITH Ss. Social Contract, Banish IDK poster, etc. All can be reviewed w a #Kahoot! #KahootChat pic.twitter.com/MjQlLfXcwR

— Carol Salva (@MsSalvac) August 17, 2017