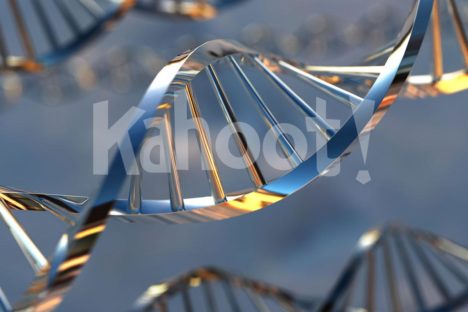 Which eukaryotic cell organelle contains DNA molecules?

A nucleotide of DNA does NOT contain...

Which type of bond occurs between a sugar and a phosphate molecule in DNA?

What arrangement allows bases to on both strands to come into contact and carry a sequence?

… and 10 more awesome questions! Check them out by clicking "Play".