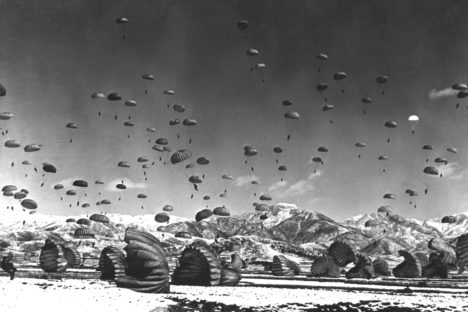 What event caused the United States to enter World War II?

Why did Great Britain and France declare war on Germany?

Which of the following describes an effect of World War II on the United States economy?

Why did the rise of dictators cause concern in the 1930s?

Operation Torch was beneficial for the allied forces for the following reasons:

Who were the major Allied Powers during World War II?

Who were the Axis powers during World War II?

Where did the largest sea invasion in world history take place (known as D-Day)?

About how many Jews were murdered during the Holocaust?

Who was the President of the United States at the start of WWII?