We are almost closing in on the year 2020, and I am proud to share that our organization has stepped up to the challenges and provided more value to all Kahoot! users around the world.
This extraordinary pandemic situation is driving a paradigm shift in behavior which will undoubtedly change patterns of communications, interaction and learning permanently. At Kahoot!, we have continued to deliver new initiatives quarter after quarter helping users from all segments adapt to this changing behavior, and to make learning awesome as we get closer to our vision of building the leading learning platform in the world.
This past quarter was special as a large portion of the globe experienced a back-to-school season like no other, and we are very happy to be able to deliver our best offerings for teachers and students to successfully start the school year. Last week, Kahoot! reported its preliminary Q3 financial results in its latest trading update to shareholders. We shared results from the trading update as well as some new, exciting initiatives at the Goldman Sachs Disruptive Technology Symposium this week, which are recapped below.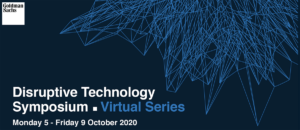 Highlights from the last quarter
In the third quarter of 2020, we continued to add a record number of users and paid subscribers of our offerings as our users accustomed themselves to the "new normal" in the post-COVID reality.
The Kahoot! platform saw continued user growth with more than 21 million active accounts (45% year over year growth), 224 million hosted games (10% YoY growth) and 1.3 billion participating players (19% YoY growth) in the last 12 months.
In Q3, paid subscriptions saw strong growth reaching more than 360,000, an increase of 160% compared to the same time last year.
The Kahoot! Group reported invoiced revenue of $11.6 million for Q3 2020, compared to $3.4 million in Q3 2019, representing 240% year on year growth. Invoiced revenue for the first three quarters 2020 for the Kahoot! Group was $27.7 million, compared to $7.7 million for the same period in 2019, representing 260% year on year growth.
The company had positive cash flow from operations of approximately $5.2 million in Q3 compared to $-0.6 million in Q3 2019.
Recent and upcoming initiatives
After raising additional capital in June this year to help fuel the next phase of Kahoot!'s growth, we shared that we will use the funds to further invest in product innovation, as well as consider new strategic partnerships and acquisitions to further strengthen our platform.
I am delighted to share that we have followed through on our promise. Last month, we announced that we are adding Actimo to our growing family, helping us strengthen our offerings for organizations to help them with corporate learning, culture and engagement.
Earlier in the quarter, we announced our collaboration with Disney to launch a new series of Kahoot! Academy premium curriculum collections with characters from Disney franchises such as Pixar, Star Wars, including Frozen, Cars and more. We also teamed up with Marvel to launch learning games from Kahoot! Academy covering a diverse range of subjects and topics wrapped in Marvel characters!
This back-to-school season, we delivered a number of initiatives to make the transition to virtual learning much easier for teachers and students.
Last week, we launched Kahoot! EDU, our new and most advanced scalable offering that will help administrators and school leaders bring an enhanced Kahoot! experience to their entire school or district — whether students are in-class or in virtual learning environments.
We also launched study leagues in the Kahoot! app to better connect students both at home and in class, and make studying with peers even more fun. In addition, we also overhauled our popular professional development program, Kahoot! Certified, to reflect our latest product updates and new teaching realities to help teachers make the most of Kahoot!.
Finally, we are super proud that we launched the Kahoot! app for iOS and Android in Spanish as the first step to better cater to our growing global community's needs. In the coming months, Kahoot! will be available on the app and the web in several other languages, including Portuguese, French and more.
Coming soon will be our new "Courses" feature for Kahoot! 360, our next generation corporate learning platform. This blended learning solution will let corporate trainers combine instructor-led training with self-paced mobile learning to maximize engagement and allow employees to take control over their own learning.
Before the end of the year, we will also be launching Kahoot! Family: a combo pack offering families a set of tools and apps to learn at home. This pack will include subscription to the premium version of the Kahoot! app as well as our other learning apps, covering math, reading and chess.
For brands and publishers, Kahoot! will be launching a new tailor-made offering later this year to help them distribute their high-quality content and reach more relevant audiences through the power and reach of the Kahoot! Platform.
Wait, there's more!
In addition, this week we announced some more exciting new initiatives. Kahoot! will soon be introducing language learning as part of our offerings, which is a natural evolution as we grow our family of learning apps.
We also announced an exciting collaboration with Bitmoji, to bring the ability to add "Bitmoji' avatars to the Kahoot! experience for teachers, students and corporations for an even more awesome learning experience!
In 2021, we will extend Kahoot! 360 with new functionality enabling organizations to bolster corporate learning and culture among employees. Finally, next year we will offer Kahoot! Academy Marketplace for the global educator community where, not only educators, but also students and individuals can access and transact with high-quality, verified content from other educators and premium publishers.
As we enter the final few weeks of the year, we promise to continue with strong growth and better functionality in our products, paying close attention to our users' needs.
We continue to expand our management team and we are very happy to announce the latest contribution to the team, the appointment of Mads Rebsdorf as Chief Revenue Officer, helping us to lead and scale the global sales organization at Kahoot!.
And lastly, we will spend the Q4 preparing the organization for our main listing on the Oslo Stock Exchange in Q1 2021.