To kick off the back-to-school season and support educators with a successful school year, we hosted the Kahoot! EDU Meetup: Fall edition on September 22. Thank you to all the participants, 7 awesome speakers, and always-inspiring ambassadors that made these three hours of live sessions (and live kahoots!) enriching, practical and playful!
If you would like to re-watch your favorite sessions or you were not able to attend, video recordings will be available on the event page.
Get your Kahoot! toolkit ready with these new product features
Sean D'Arcy, VP for Kahoot! at school, walked us through a series of exciting new features to be set for success in any learning environment. With single screen mode, students can see questions and answers on one screen; with 11 languages and counting, more students and teachers can play kahoots around the world; with interactive lessons, Kahoot!'ers can include slides, record and add audio to questions, and even add GIFs; and with our new version of Team mode, teams of players can go head-to-head live over video or in class! Set up your toolkit today!
Curate and host entire learning experiences with Courses
Now with Courses, educators can design full class sessions by combining different content formats, such as kahoots, documents and exploratory digital activities into comprehensive learning experiences right in the Kahoot! platform. Educators can combine various playful, game-inspired activities to engage students during an entire class period (from the start of class to the end of class) that spark curiosity and engage students in deeper thinking. Log in to Kahoot! to demo a course or try creating your own course today!
Maximize edtech in your classroom with Clever!
A match made in heaven! Clever showed us how to take the edtech game to the next level by using Clever to discover new edtech to use in the classroom, saving time to log into programs, communicating more efficiently with your students, and accessing student data to gain insight on student engagement! Learn more about using Clever here.
Discover Kahoot! Academy's library of learning content
Agnete Pedersen, Head of Kahoot! Academy, took us on a deep dive into how to make the most of Kahoot! Academy's wide variety of learning content to supercharge educators and learners this school year. We were inspired by the kahoots and lessons focused on social and emotional learning and development of 21st century skills in learners of all ages. Log in to Kahoot! to explore Kahoot! Academy's millions of ready-to-use games in the Discover tab!
Whiteboard.fi showed us fun activities for any environment
We got a firsthand look at the activities and games that can be used in any classroom environment with Whiteboard.fi! Sebastian Laxell, CEO of Whiteboard.fi gave us a live demo of the tools and functionalities of Whiteboard.fi to provide students with engaging and thoughtful learning. Try out Whiteboard.fi today!
Launch Kahoot! EDU to the next level with slides, reporting, and more!
In this practical workshop led by Sydney Jones, Customer Success Manager at Kahoot!, we went through the function and use cases for key features such as importing slides, advanced question types, and reporting! All of these features are sure to elevate engagement to the next level. Check out if Kahoot! EDU is the right plan for you.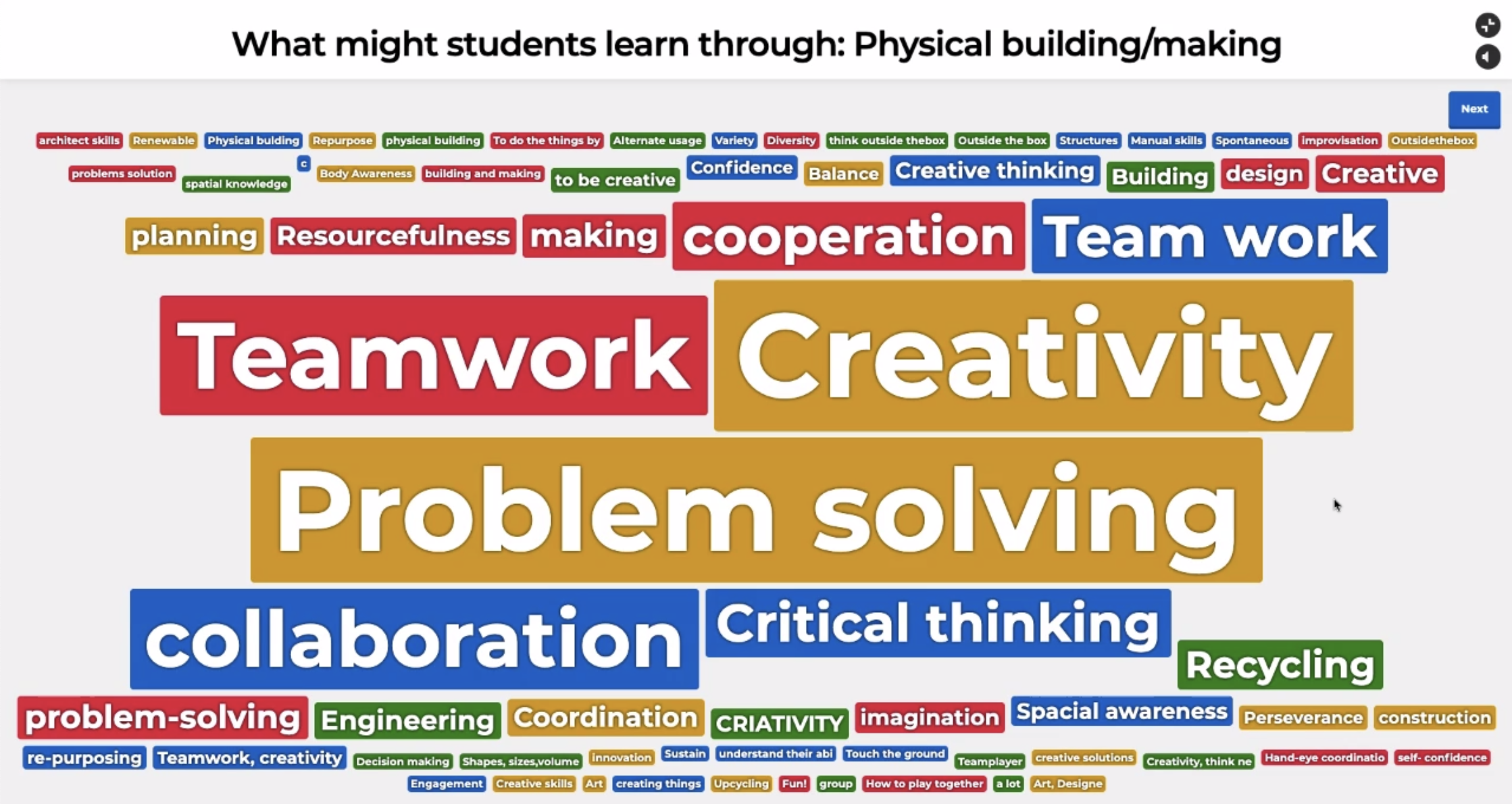 Incorporate playful learning to reflect and celebrate students
Kahoot!'s new Director of Pedagogy, Louisa Rosenheck, challenged us to rethink learning loss by exploring the many learning gains when it comes to important soft skills. She discussed how learning through play is a great way for students of any age to explore new concepts and build future-ready skills. There are many frameworks for playful learning that we can start using right away! What are some ways you incorporate play into your class?
We hope these sessions empower, enrich, and inspire you to continue to be the superstars that you already are – stay awesome!
Share this post with your fellow educators and stay tuned for our future virtual events announced on Twitter, Facebook, Instagram and LinkedIn!