I am really pleased to report that Kahoot! Group has delivered another strong financial quarter in Q3 2022 with good growth across all our business areas. Having just wrapped up a busy Back to School and Back to Work season, I am happy to share that it has been a record third quarter for the company, despite a volatile macroeconomic backdrop. 
The third quarter came with significant unrest in global markets, rising concerns of inflation and looming recession. Still, demand and momentum across our customer categories and business areas remained solid in the quarter, as we continued to prove the scalability of our business model. Marking a year since inclusion into the Kahoot! Group, Clever also continued to deliver well against both strategic and financial ambitions.
Kahoot! continues to make a cultural impact and enjoy a global love brand across all user groups. Recently, Kahoot! was named by Fast Company in the "2022 Brands that Matter" list, which recognizes companies making a meaningful impact on the world as they connect with and inspire their users.
If you'd like to dig into our financial numbers, you can find it here on our investor relations page. 
Focus on product innovation
With the continued and ever-growing need for digital learning in school, work and home environments, we stay committed to constant product innovation which we are confident will prove to be the ultimate differentiator for long-term sustainable commercial success and growth. 
In the past quarter, we delivered on our promise and launched more engaging features and offerings such as new game modes (color kingdom, treasure trove and submarine squad) rooted in powerful pedagogy that empower student-centered and student-driven learning through carefully curated arcade-like experiences! 
More recently we also launched new customizable characters to boost creativity and engagement. Users can choose from up to 700 different combinations of illustrated characters and accessories to express themselves in Kahoot! sessions. 
We also firmly believe in bolstering the user experience through collaborations with strong ecosystem partners. This past quarter, we announced several initiatives with our partners such as Google and Amazon (more on these below). 
Here are some highlights from our business areas from the third quarter of 2022:
Kahoot! at work 
In Q3, Kahoot! at work saw continued momentum in engagement, conversions and sales to professional users, especially corporations, amongst our premium subscription plans and in assisted agreements for Kahoot! 360, Actimo and Motimate. Norwegian public broadcaster NRK selected Motimate as their corporate learning platform of choice for 3,400 employees. The unique engagement which the Kahoot! platform brings to many diverse settings was highlighted by customer stories illustrating how Capgemini is achieving their reskilling objectives using Kahoot! 360 and how RIU hotels have chosen to use our product to provide entertainment for their guests.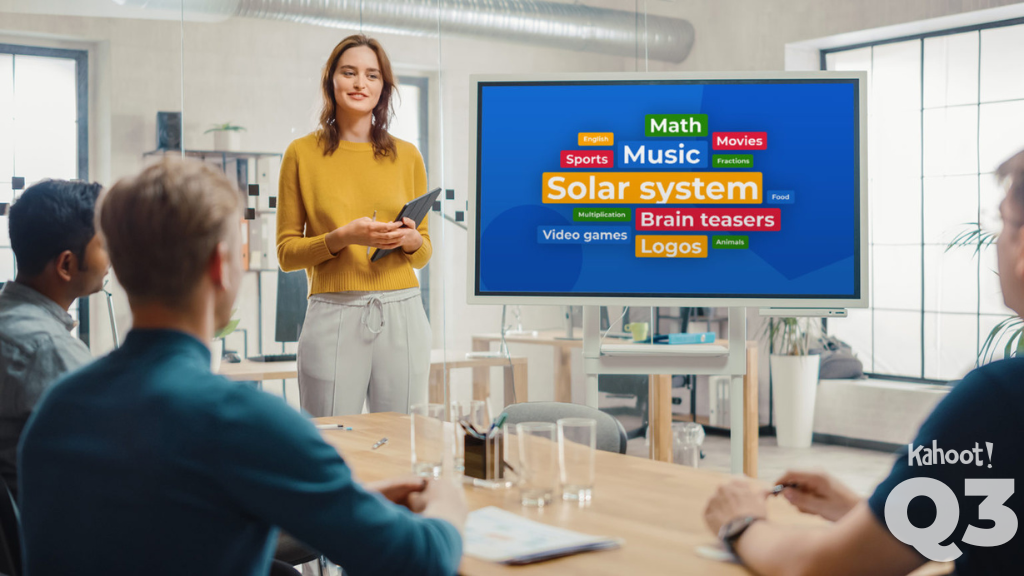 Kahoot! at school 
During the busy back-to-school season, Kahoot! at school saw continued strong growth in Kahoot! EDU institutional license agreements and upgrades from educator subscribers looking to broaden their teaching toolkits for the school year ahead. In addition to the new student-paced game modes (now enjoyed by over 5 million educators and learners), Kahoot! began rolling out student passes which empower students to create kahoots on their own, as well as learn independently with the suite of Kahoot! learning apps. Student passes will become a foundational commercial lever for both school and highered institutional sales moving forward.  
For the back-to-school season, we also launched the new Kahoot! Google Classroom add-on that enables educators to search, create and share interactive learning experiences with their students directly from Google Classroom. Lastly alongside Clever, Kahoot! rose to #3 on Learn Platform's  EdTech Top 40 Fall 2022 Report and #4 on the Lightspeed System's 2022 Edtech App Report of most used edtech products.
Clever
Clever continued adding new rostering partners during the quarter, growing to a total of 550 paid edtech developers and 850 overall on the platform. With 95,000 schools now using Clever, this back-to-school season student MAUs grew to 24 million. The Clever platform continues to add new releases which includes self-service capabilities for schools and new ways for teachers to share their personalized digital classrooms with each other. 
Newly launched Clever IDM, an identity management product for schools, added new paying subscribers during the quarter for a total of 400 school districts signed up already. Clever rose to #6 on Learn Platform's EdTech Top 40 Fall 2022 Report from #12 in the Fall 2021 Report. Clever also placed #3 on Lightspeed System's 2022 EdTech App Report for most used edtech products.
Last but not least, Clever made its first entry into international markets by announcing its launch in Canada. 
Kahoot! at home 
In Q3, Kahoot! added approximately 5,000 new paid subscriptions, reaching 275,000 this quarter from social users , students, parents and their children. Kahoot! added Korean to its growing list of languages supported in the product and with localized content. Over 20 million users have selected a new language as their default. The new school year included the introduction of new advanced study modes to Kahoot!+ Study. 
This past quarter, Kahoot! launched its integration with Google Meet's live sharing feature which enables users to host or join kahoots with ease in Google Meet, one of the most widely-used video conferencing platforms. Lastly, the Kahoot! at home parent survey was launched and well received with mainstream press, helping set the stage for friends and family commercial initiatives in the upcoming Q4 season. 
Kahoot! Academy 
Kahoot! Academy continued to engage tens of millions of users every month with unique and ready-to-use content from premium partners such as NASA, World Health Organization (WHO), Disney and Marvel and adding new partners such as Amaze, Get Schooled and Da Vinci. 
We partnered with Amazon Future Engineer, a childhood-to-career computer science education program, to offer unique content through Kahoot! Academy to discover how computer science and people work together to power the Amazon delivery system. 
During the back-to-school season, Kahoot! Marketplace was soft-launched to teachers globally. This is a major step in enriching Kahoot! Academy's offerings where creators can monetize their content and join the fast-growing global creator economy.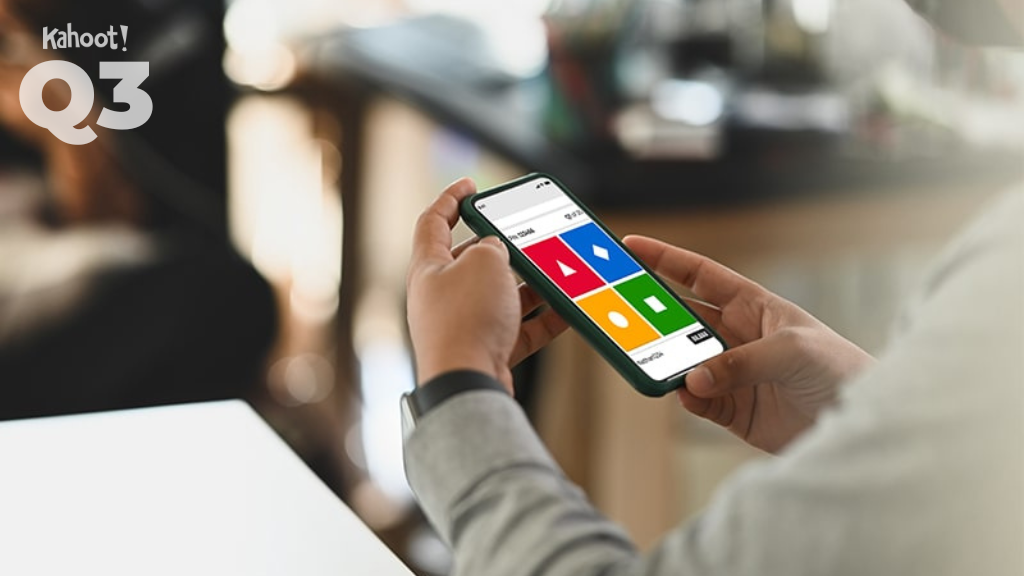 What's coming in Q4 and beyond
I am pleased we are running a sustainable and profitable business, with stamina to maintain momentum and constant development through major shifts in market conditions over time. This gives us the robustness to continue to invest in improved solutions for all our customers and users. 
For Kahoot!, we have a positive outlook on our fourth quarter and the new year ahead of us. Despite more volatility in global markets, our multiple growth levers, which includes our unique products, diverse customer segments, scalable business model and profitable growth, provides resilience, and lays a foundation for continued expansion in the quarters to come. 
Digital learning continues to grow and is only becoming more important. The replatforming of education and learning in both work, school and home is set to continue over the long- haul, and the market for learning and audience engagement will continue to develop as global application of digital learning tools increase at pace, across industries and geographies.