With our Quarterly Report for Q1 2022 released today, it's my pleasure to share that the Kahoot! Group has announced strong financial performance for another quarter. Our continued momentum lays the foundation for further investments in developing our portfolio of learning solutions for all learners. 
I am pleased to see solid development across our business areas, resulting in solid growth in revenues and paid subscribers, despite extraordinary market circumstances initially in the year. You can dig into more details about our financial performance in our quarterly report for Q1 2022 here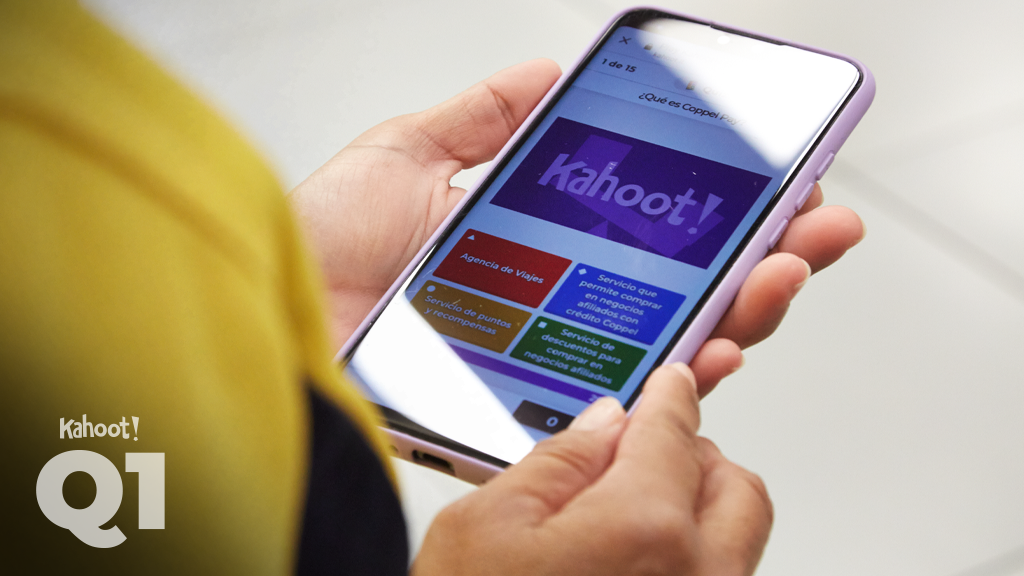 At a global level, Q1 was colored by a series of compounding challenges both to human well-being and financial markets, from pandemic long-tail to geopolitical instability, threat of war and wide-spread economic uncertainty. 
At the same time businesses around the world continued re-imagining the workplace with changing work conditions — balancing remote and hybrid work patterns, managing employee retention and developing company culture, as well as delivering meaningful and engaging learning to all. In education, we saw schools re-adjust to the cadence of in-person instruction. As the pandemic long-tail continues, educators realized the significance of digital tools and platforms that are essential to student engagement and learning progress .
By staying true to our mission to make learning awesome, Kahoot! Group is in a unique position to provide our users, both free and paid, with more diverse and robust offerings that help them meet their challenges. We are pleased to have continued growing both our global subscriber base and financial position to fuel our next steps as a Group. 
Kahoot! saw strong momentum especially in the latter part of the quarter as our early-phase initiatives to commercialize Kahoot!'s offerings for the corporate sector resulted in the strong uptake of professional users and our largest enterprise deals to date. 
Read on for a look back at what we have achieved together this quarter, as well as what we see on the horizon for Q2 and beyond. Here are some of our most awesome highlights: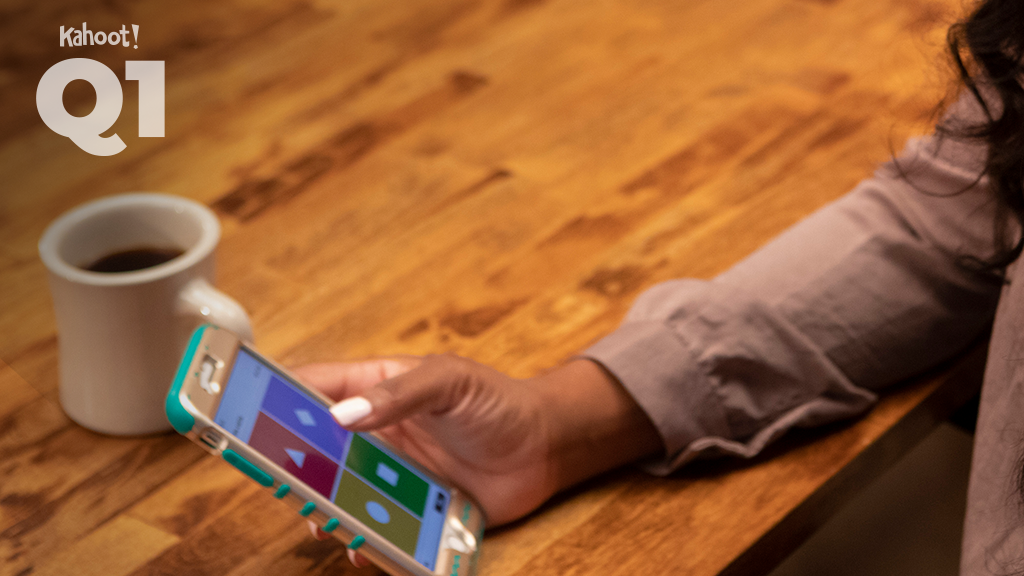 Kahoot! at Work
In Q1, we saw significant growth of professional users and adoption of our Kahoot! 360 offerings in large companies, including larger international key wins. In addition, we began the implementation of the next generation product strategy to bring the best of Motimate, Actimo and Kahoot! together for Enterprise customers. The Kahoot! 360 Spirit value proposition was further strengthened with the launch of customizable Themes, enabling business users to create immersive learning and engagement experiences (whether in a single kahoot, a presentation or with Kahoot! Courses) that enhance their brand identity while boosting company culture and more. Additionally, we were honored to see Kahoot! receive a groundswell of recognition as a top business technology solution in leading sources, including the G2 Spring 2022 Report, the Capterra Shortlist and the TrustRadius "Best of Awards."

Kahoot! at School
Kahoot! grew in usage steadily around the world, now with more than 9 million educators using Kahoot! in the last 12 months and 10K schools and school districts using Kahoot! EDU site licenses globally. Kahoot! EDU for K-12 became the top grossing commercial plan for Kahoot! at School in the quarter. We started the year by responding to the teacher shortage in the U.S. with the Kahoot! EDU Support Program where over 4K schools participated. In response to the Ukrainian crisis Kahoot! also offered free EDU licenses to teachers and schools in Ukraine to support continuous education for school children and other learners. We ended the quarter gathering with educators worldwide to bring support, resources and community in the spring Kahoot! EDU Meetup attended by more than 10K teachers. All Kahoot! users can also create visually captivating kahoots, presentations and courses with our new integration of Vimeo.  
Clever
After joining the Kahoot! Group in 2021, Clever—one of the most widely-used digital learning platforms in U.S. K-12 schools—continued their momentum in Q1 2022, with over 60% of all K-12 schools in the U.S. now using the single sign-on platform to make implementing EdTech in the classroom easier. Now featuring more than 790 partner apps, whereof 500 are paid. Clever also recently launched an expanded identity management offering, adding Microsoft Active Directory support to Google Workspace. At the start of Q2, Clever announced Trish Sparks as their new CEO, with co-founder and former CEO Tyler Bosmeny joining the Kahoot! Group board and serving as a strategic advisor. Clever is also planning for international expansion in the second half of the year. 
Kahoot! at Home
We're passionate about making math learning awesome, so we launched Kahoot! Multiplication by DragonBox, a new app from the award-winning DragonBox team that turns the chore of memorizing the times tables into a captivating game experience. Kahoot! Kids, a kid-friendly and exploratory app experience to support playful early childhood learning, was also released for Android, joining the iOS version first launched at the end of Q4 2021. Finally, we added new language support for Arabic as well as Simplified and Traditional Chinese for all Kahoot! users, making awesome learning more accessible for millions of learners of all ages worldwide.
Kahoot! Academy
Kahoot! Academy continued to engage and inspire millions of users every month with unique content from premium partners like the World Health Organization, Disney and Marvel. The upcoming launch of Kahoot! Marketplace is a major step in enriching Kahoot! Academy's offerings where creators can monetize their content and join the fast- growing, global creator economy, and where anyone can access lessons and courses for deeper learning and engagement, including the subscription service Kahoot!+ AccessPass. Additionally, we continued to add more great content to Kahoot!+ AccessPass, our new subscription service, which represents the first commercial service on the emerging global digital marketplace on Kahoot!. We also partnered with the National Fire Protection Association, Barron's for AP® exam prep and more. The Kahoot! Academy team was even joined by NASA astronaut Terry Virts for an Instagram Live!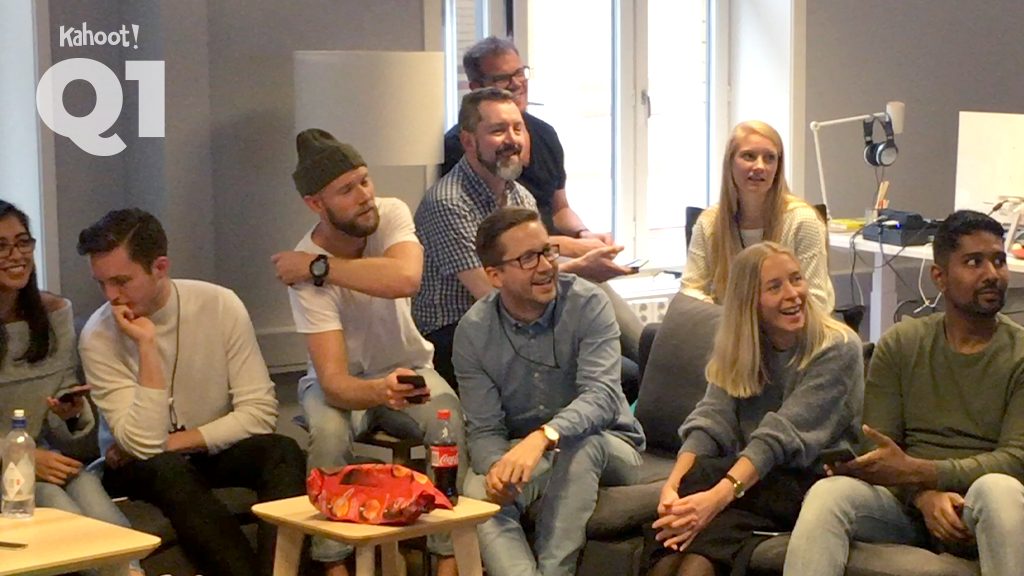 What's next?
Looking back on the quarter, I'm proud of what we've been able to accomplish together with our talented, dedicated team, the support of our partners and investors, and of course, the inspiration we feel from Kahoot! users around the world each and every day.
We can't wait to bring you all that we have in store for Q2 and the coming quarters. Soon, users will be able to experience Kahoot!+ AccessPass in Spanish, and we will be adding support for more languages on Kahoot! throughout the year, including Ukrainian as part of our Support Ukraine campaign. 
One of our most-anticipated developments is the coming launch of Kahoot! Marketplace, which will enable educators and creators  to monetize and share their content with potentially millions of learners and learning providers around the world. 
We're also looking forward to working on new opportunities with Clever in Q2 and beyond as they expand internationally. Since joining forces with Clever, I've been thrilled to see how we're growing into a powerful team. Already, Kahoot! and Clever have been named in LearnPlatform's EdTech Top 40 as the 6th and 7th most widely-used education technology solutions by educators and students in the U.S, only surpassed by Google services. 
Now, as we take our next steps forward into the year, I'm excited to see the Kahoot! Group continue to do what we do best: make learning awesome!