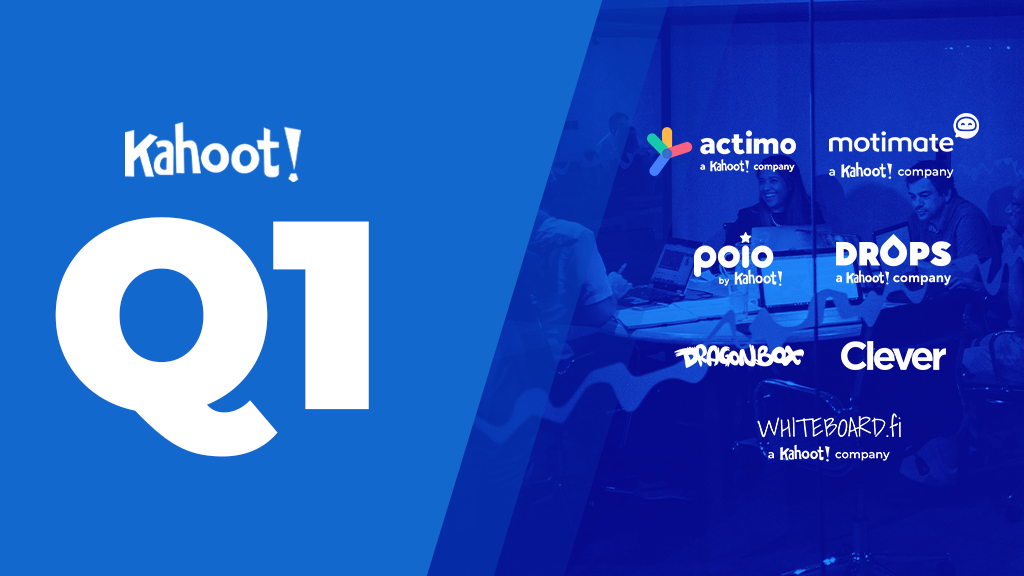 Today, we announced our Q1 2023 results, showing good growth for the Kahoot! Group. It's been an exciting start to the year here at Kahoot!, as we celebrate the milestone of our 10th anniversary since launching in 2013! Now, I'm pleased to share with you an inside look at where we are–and how we got here. 
Macroeconomic conditions, particularly in the first part of the quarter, were challenging for businesses across most industries. Despite this, Kahoot! continued to see considerable growth and improved profitability.
In Q1, we were also happy to share that our continued long-term growth placed Kahoot! in the top 20 rankings of Financial Times' FT 1000 fastest growing companies in Europe. 
With a lean operating model powered by viral, scalable distribution, our product-led strategy continues to drive conversions from free to paid users as we add value to our steadily expanded offerings for work, school, and home. 
Here are just a few ways we've put this into practice in Q1:
Setting engaging learning to beast mode 
Over the past ten years, Kahoot! has become synonymous with engaging learning. We believe this is why Kahoot! has become such a globally loved brand, recently ranked among the coolest brands among Millennials and Gen Z'ers in Europe and North America. But why is engagement so important to us? At Kahoot!, we base our learning solutions on science, and research shows that the engagement Kahoot! sparks translates to real gains in learning outcomes. 
In Q4 of last year, we started taking this to a whole new level by launching our first new game modes, and in the first quarter of 2023, we introduced Chill art and Tallest Tower, two fresh and exciting ways to learn with Kahoot!. These game modes are based on powerful pedagogy of student-centered and student-led learning, where learners actively engage and drive the experience through curiosity, exploration, and friendly competition. Together, our new game modes were also designed to offer a wider range of experiences that speak to different learning styles, from team-based to solo play, fast-paced action to stress-free creativity.
And did I mention, teachers and students are loving them!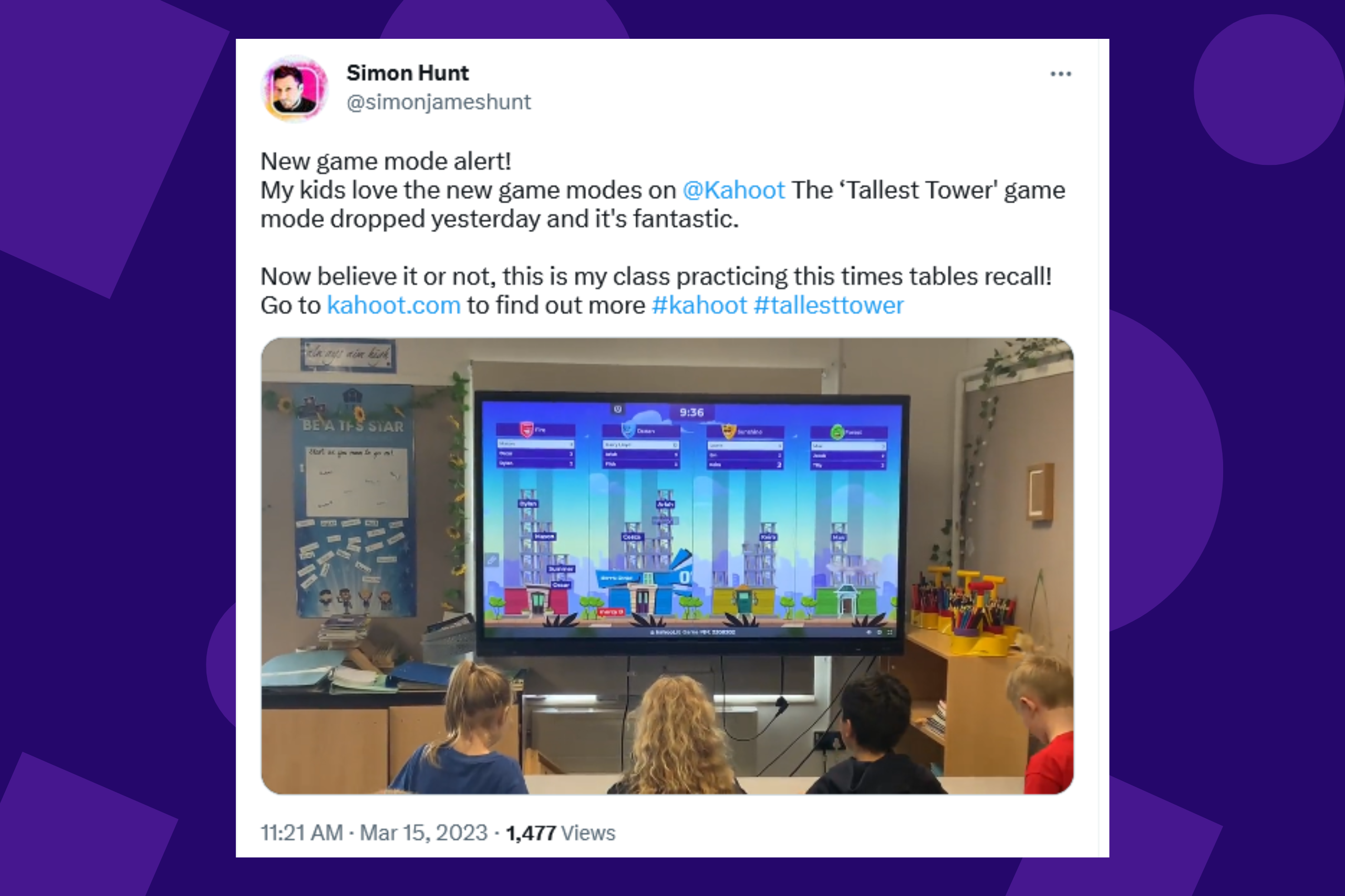 Powering up employee performance with corporate learning 
With many companies and corporate teams facing tough economic headwinds, it's more important than ever to optimize processes for employee performance, to make sure every employee is engaged and has the tools they need to bring their A-game. Knowledge and skills are a major part of this, especially as rapidly developing technology opens new doors for both challenges and opportunities. 
At Kahoot!, we're enabling companies to engage their employees in upskilling and reskilling, training for higher productivity and efficiency, and building a team culture of collaboration and knowledge sharing. Starting the year in style, we made engaging employees in learning easier than ever with Kahoot! becoming part of Zoom curated Essential Apps. Our recent launch of Story—a microlearning content format using interactive storytelling—takes learning with Kahoot! Courses a step further to ensure knowledge sticks and truly makes an impact.
The ultimate digital platform for schools 
A leading digital learning platform and the newest member of the Kahoot! Group, Clever offers an ultimate learning destination, with one platform and app store for all digital teaching needs. This quarter, Clever has grown its strong presence in the U.S., with 97,000 U.S. K-12 schools and 25 million monthly students now on the platform. Of course we also continue adding new paid application partners to the platform – now counting more than 610. Clever has also added to its already robust slate of solutions for schools' most pressing challenges with the recent launch of multi-factor authentication, Clever MFA+, supported by research that cybersecurity is becoming a growing priority for K-12 school districts.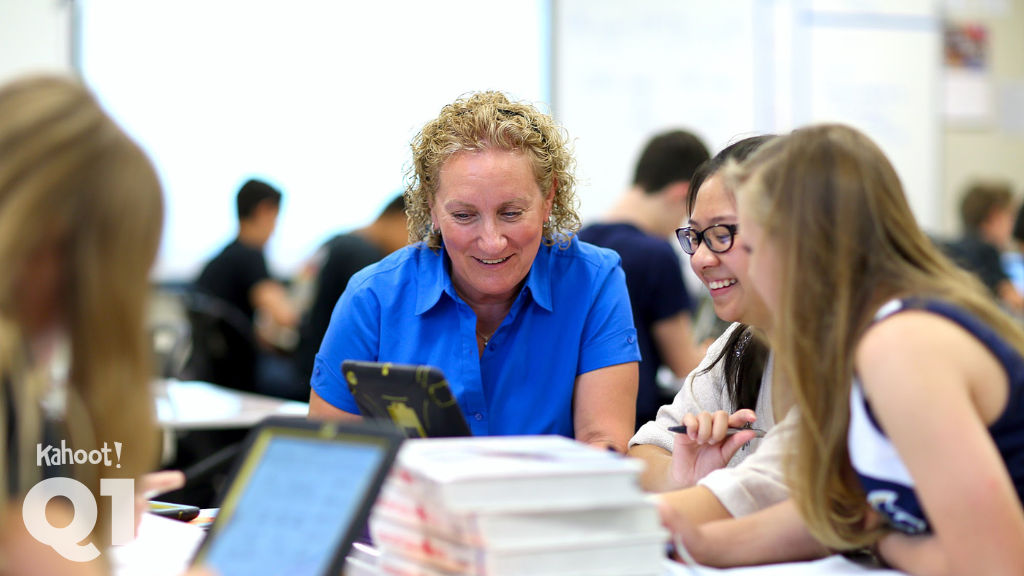 Building a one-of-a-kind offering of premium learning content 
With teachers facing more time pressures than ever, and learners of all ages searching for more on-demand content to study, upskill, or reskill, one of our key priorities at Kahoot! is to offer premium, ready-made content for every learning need, right at educators' and learners' fingertips. This quarter, we invited users on a learning adventure with Spider-Man, the characters from Frozen, and more with exclusive learning content in Kahoot!+ AccessPass featuring beloved characters from Marvel and Disney and Pixar. We're also seeing more educators, brands, and other content creators offer their resources on Kahoot! Marketplace, joining the fast-growing global creator economy.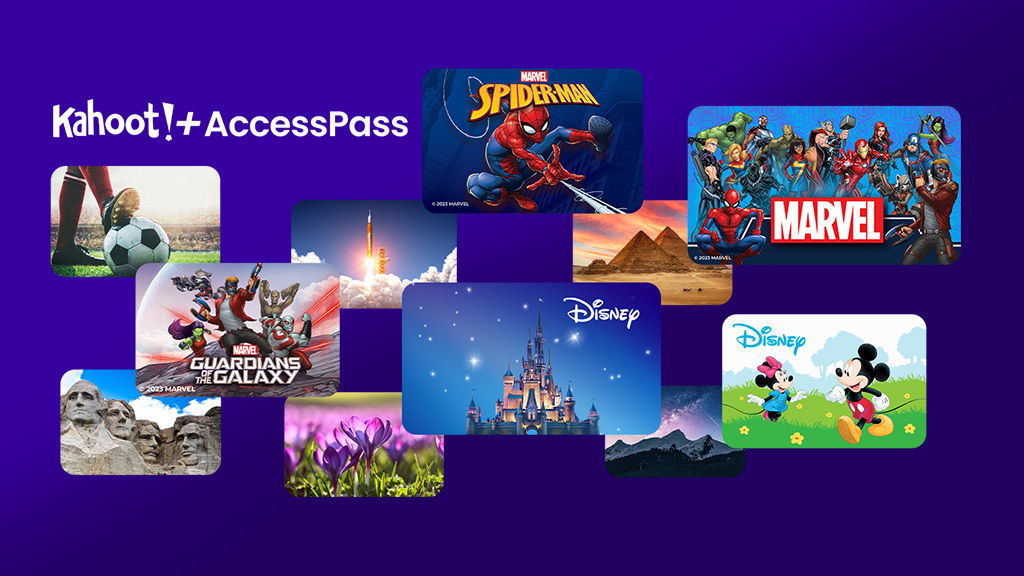 Onward to even more awesome learning!
I am excited and optimistic about the future! Current trends in education and work are driving an even greater need for solutions to support lifelong learning, and we at Kahoot! are leveraging our insights into the vast, global community of Kahoot! users to deliver game-changing solutions for years to come. Our rich product roadmap and strong pipeline includes new AI based features to optimize efficiency of content creation and ease-of-use, as well as new solutions that will make learning even more awesome for both school, work and home. More to come!