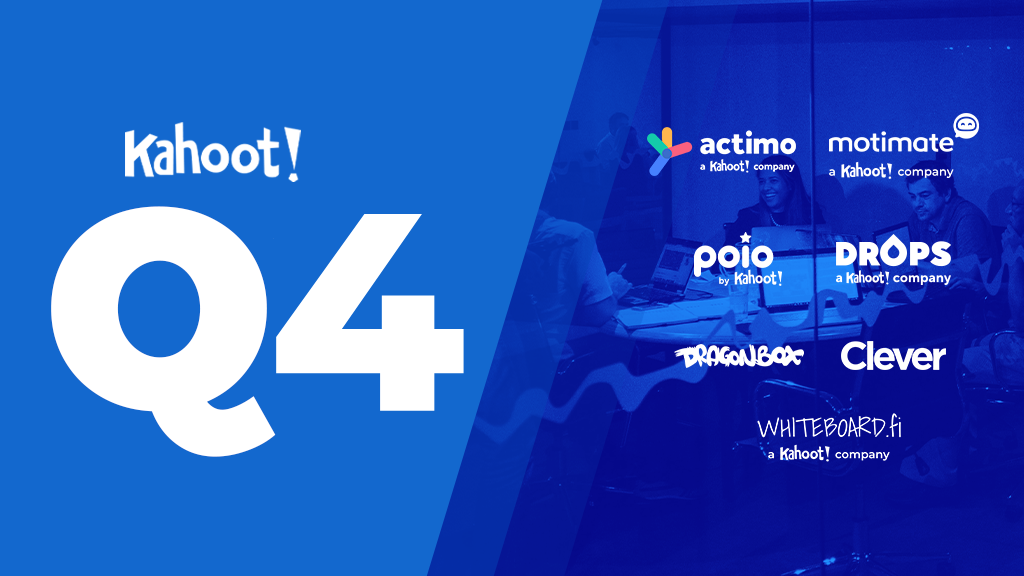 Today, we announced Kahoot! Group's financial results for Q4 2022, and I am pleased to share that we have again delivered solid results with continued profitable growth. After a busy holiday season, I am happy to say we began the new year with a stronger company and a stronger product suite than ever, propelling us forward with momentum despite a challenging market environment.
2022 was colored by a macroeconomic slowdown, inflation and geopolitical volatility, putting pressure on both individuals and organizations on the heels of the challenges from the pandemic. However, the call for digital learning and engagement remains clear and strong. 
We work to meet these needs at Kahoot! by investing in innovation and user-centered product development, enabling us to offer more powerful and holistic solutions for our customers across all business areas. These efforts are supported by our scalable business model, and together continue to deliver sustainable and profitable growth.
Innovating the future of learning
At Kahoot!, we never sit still. With half of our team devoted to building solutions to improve lifelong learning, we believe this forward-looking approach is a defining feature of our brand. Recently, this was recognized by YPulse's brand tracker, where Kahoot! was ranked among the coolest brands across industries by Gen Z'ers in the US and Western Europe for 2022. This recognition is a testament to the unique relationship we have established to our users, and follows Fast Company featuring Kahoot! on their Brands That Matter list for 2022. 
Underlying was the launch of an exciting slate of new features and offerings. Following the warm reception of our first three new game modes—submarine squad, treasure trove, color kingdom—we launched our latest game mode, Chill art, to inspire creativity through a motivating but calm learning experience.
In Q4, we introduced new customizable characters, which enable users to express themselves and personalize their play by choosing from up to 700 different combinations of illustrated characters and accessories. We're pleased to see that both innovations have sparked tremendous engagement with over 20M participants and over 500M personalized characters saved since launch in Back-to-School! We also launched the Kahoot! app for macOS to help students study smarter during exam season and beyond.
Read on for more of our favorite highlights from the final quarter of 2022: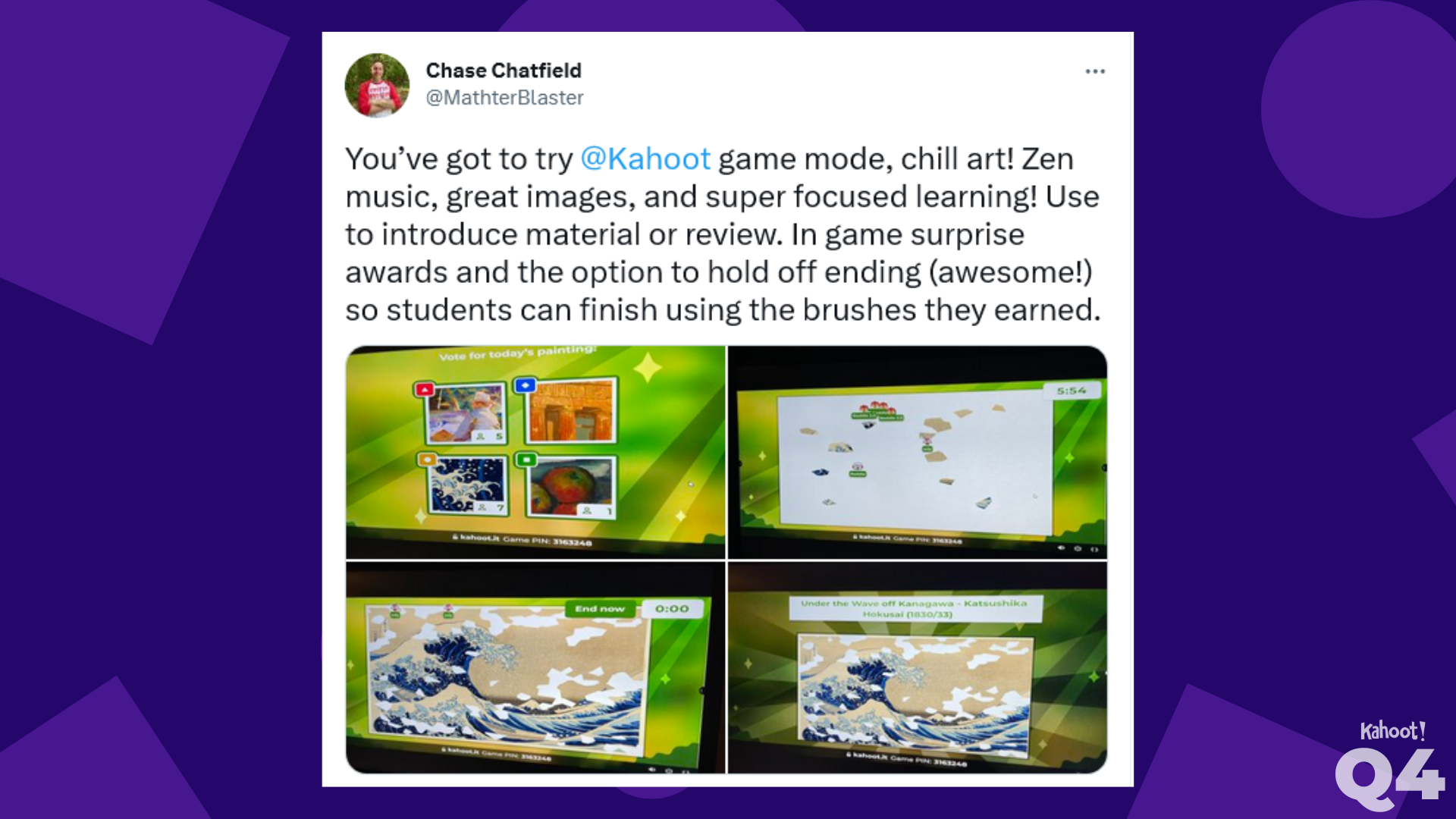 Commercial
Q4 saw the highest number of net new paid subscriptions quarterly in 2022, with particularly strong momentum for our offerings to corporates. In the last quarter, we have continued to integrate our acquired brands Actimo and Motimate with our core Kahoot! 360 offerings to offer more holistic solutions for corporate teams, gaining traction and driving conversion to paying professional users of all sizes. Collaborating with ecosystem partners has also been key. Kahoot! was recently featured as part of Zoom curated Essential Apps, creating a more seamless way to add engagement, interactivity and productivity to Zoom meetings with Kahoot!.
Taking the pulse of the workforce, we also released the 2022 Workplace Culture Report, sparking the conversation about "quiet constraint," a new workplace trend which has since been covered in publications worldwide. These findings also catalyzed conversations at this year's Kahoot! WorkMeetup, which drew over 3,500 registrants for insightful discussions into boosting performance through engaging employees.
Education 
As schools and educators settled into the new academic year and looked ahead to 2023, the Education segment saw consistent growth in the adoption of Kahoot! EDU site licenses to bring Kahoot! solutions to teachers across schools and school districts. In Q4, we rolled out Kahoot! Student passes to empower student-centered and student-led learning by enabling students to create their own kahoots, and access our suite of award-winning learning apps. 
We were happy to announce that Kahoot! was chosen to participate in Phase 2 of The LEGO Foundation's first "Play for All Accelerator" to support neurodiverse learners. With the support of the LEGO Foundation, we're now building an exciting set of new features and content to foster more accessible playful learning.
Clever
Following a busy back-to-school season, Clever continued adding new rostering partners, ending the quarter with a total of more than 590 paid edtech developers and 895 overall on the platform. Clever now hosts 24 million monthly active student users, with 75% of all U.S. K-12 schools on the platform.
To cap off 2022, Clever IDM, a recently launched identity management tool for schools, won a Top Ed Tech Products Award from District Administration, also naming Kahoot! EDU as a finalist.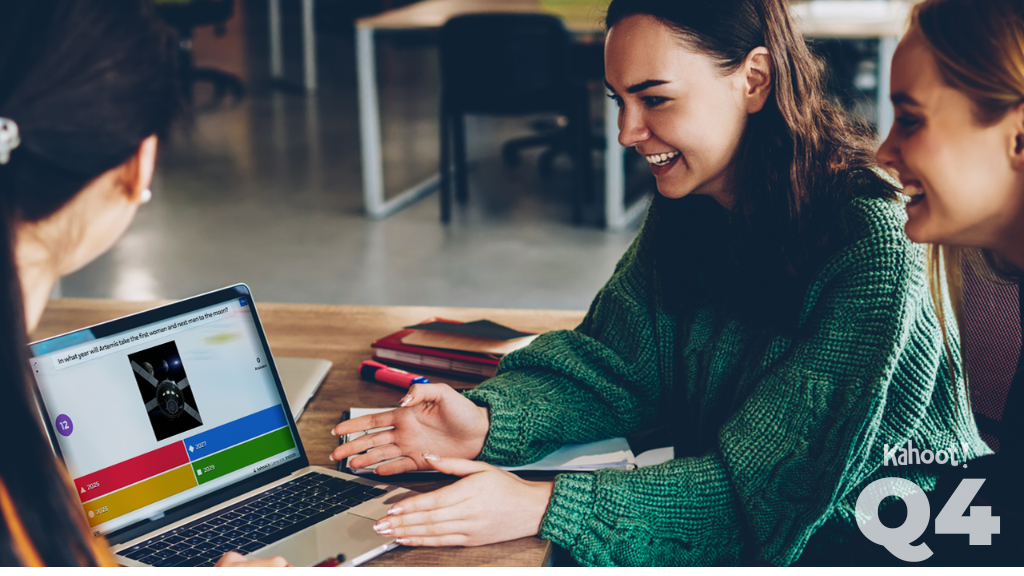 Content & Experience
Our Content & Experience segment unifies Kahoot! at Home and Kahoot! Academy. In the fourth quarter we added approximately 20.000 new paid subscriptions in the segment, reaching 295.000 subscribers to support children, students, families and other social users bringing joy to learning at home or on the go. 
We began Q4 with the launch of Kahoot!'s integration with Google Meet's live sharing feature, making it easier than ever for users to host or join kahoots in Google Meet, one of the most widely-used video conferencing platforms. To make Kahoot! even more accessible for our users around the world, we added Swedish to Kahoot!'s growing list of supported languages—now totaling 17 languages, with more coming soon. 
Kahoot! Academy has continued to grow as a global community and knowledge platform. Last quarter, we launched engaging kahoot collections from popular brands such as Intuit, Tynker, Amazon Future Engineer, and more. We also launched exclusive new Marvel collections on Kahoot!+ AccessPass, bringing learning to life with fan-favorite characters and adding value to our AccessPass offering.
After soft launching Kahoot! Marketplace for back-to-school, we are continuing to add content creators to the platform to share their expertise and monetize their learning content, enabling educators to join the fast-growing creator economy and offer their content to our millions of users globally. We have also just recently opened the door for brands to sell their content on Kahoot! Marketplace, an exciting step toward delivering even more diverse and engaging learning resources.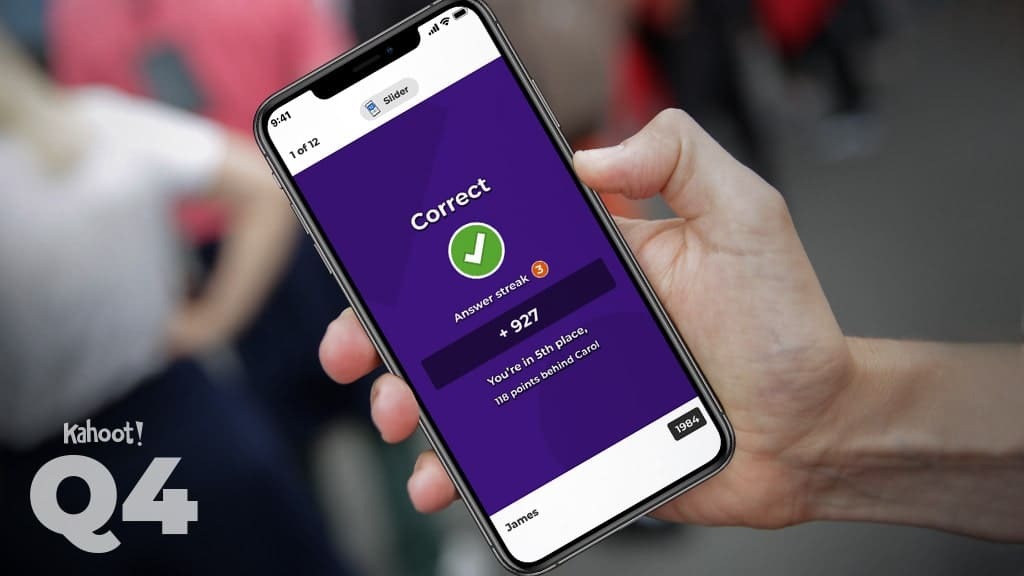 What's next for Kahoot! in Q1 and beyond
While 2022 was a challenging year globally, the continued adoption and application of our solutions across user segments and geographies has reaffirmed the sustainability of our business model. This will enable us to stay laser focused on delivering a constantly improving experience to all our users.
For the year ahead, though macroeconomic conditions may remain volatile, we look forward to leveraging our multiple growth levers in innovative ways. We will also be taking additional steps to adapt to current market circumstances, and ensure further improvements in our commercial model. 
These include concentrating our resources as a group behind our three key, synergistic business areas and doubling down further on our long-term commitment to stringent cost management. For the coming quarters, this translates into maintaining our organizational size, not adding net new employees. 
Our longer-term commitment to product-led, profitable growth will continue. We are firm believers that constant innovation and developing steadily better solutions is what will be the most sustainable, long-term, way of attracting and converting users on our platform.